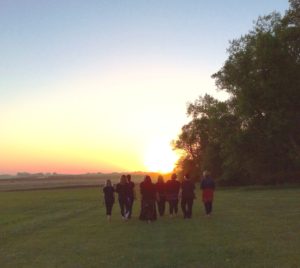 With the desire to encourage women in their everyday life, we share God's Word and our personal knowledge through speaking at events, our YOUR BEST radio show with Kathy Weckwerth, magazines, blogging, newsletters, and our own women's ministry Bible studies. At Best Life Ministries, our desire is to lift up and redirect women's hearts and minds, so that they can focus on the Savior, who meets our needs, gives us hope, and encourages us to walk out the Best Life.
Bringing the knowledge of Jesus Christ to the hearts and minds of women everywhere!
We speak to women at conferences and events, delivering an inspiring message of help, hope, and healing. You will hear us share tears and laughter from our personal journeys, teach from scripture what it means to walk out your best life, encourage through worship and provide the message that women should not settle for living the everyday mundane life; but, instead, should strive with God's help to live the life promised in John 10:10, a better life  … their best life.