I am thankful for God's presence in our lives — and the inspiration of seeing that realized in the joys AND struggles of believers I know.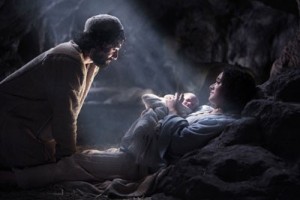 For example, there's a young mom in our church who has been in a full time battle for the life of her daugher, who was born about 8 years ago with a condition called mitochondrial disease.  It means that multiple systems in her body do not function as they should.   This little girl has never been able to eat solid food.   She has gone through so many tests, surgeries, and hospital stays that it boggles the mind how she can even still be alive.   But she is very much alive.   She loves Jesus, and loves life.   Doctors are amazed at how she has pulled through several life threatening infections and conditions.   The battle has been unrelenting, and yet Amber continues that battle with and for her daughter Melanie.   Not to be overlooked, also are the dad, 2 brothers and a baby sister there in the home, and the support of family, and members of our church family.   We have been able to join with them at times, and others have really stepped up, and Amber has been very appreciative.   It is a privilege to see their testimony to the value of God's image in the life of a little girl.
 
Another example is the privilege of mentoring and discipling a young woman that my wife and I have befriended.    She grew up in a home that, from when she was about six years old, did not include any acknowledgement of God in church involvement or exposure.   She has received Jesus into her life, and has seen the radical difference that having God in your life makes.   As a new believer, she asks us very challenging, and faith building questions.   She still has struggles, but it is amazing to see how much better she faces them as she allows God to work in her heart and life.  And she has also been able to realize that we can trust God, as well as people in God's family, to sincerely care for us.  
 A young family in our church recently lost their husband and dad to colon cancer.  It hit hard, and within a few months, the battle was over.  Some would say he lost his battle, but because of God's presence in our lives, we know that is NOT the case.  Jesus made us an amazing promise, "I am the resurrection and the life. He who believes in me will live, even though he dies; and whoever lives and believes in me will never die."  We still pray for the wife and three daughters, left to grieve, but because of their faith, not alone, and not as the world grieves.   
 In my own family, I feel tremendously blessed to have a wife, Laura, and two daughters, Elisa and Heather, who all LOVE JESUS.   I've told my daughters that rule #1 for any guy that they may consider for a long term serious relationship is that he loves Jesus.  Rule #2 is that he's a republican, but that's negotiable!  Rule #1 is not!  Because of our common best friend, Jesus, we have been able to work through a lot of struggles, and have shared in a lot of joys.  I am thrilled to see my daughters pursue ministry opportunities in their lives.  Between the two of them, they've traveled to Europe, Australia, Asia, and Central America, with plans in the works for South America and Africa.   (Dad is considering a trip to Antarctica to make sure all the continents are covered.)  Those trips have not been without risk, and as parents, we've sent them off prayerfully, knowing that there is nowhere they can go that God will not go with them.  Elisa was twice stricken with severe food sicknesses and dehydration, but recovered.   Heather took a bad spill while hiking in northern India, but was spared serious injury.   Again, a reminder that God is with us in good times and bad.  
Immanuel — God with us — means the world to me.