This year's conference topic for our staff at Best Life Ministries is a much needed one for today's busy woman:   Fill  'Er Up.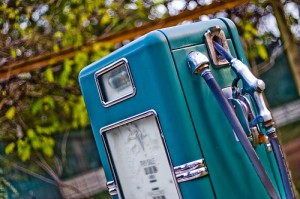 Everywhere we went; everywhere we looked…women were tired.  They were pushing the pedal to the metal, but the car was on empty. 
Women were telling us that morning after morning, they were getting up to start the day with the husband, children, pets,  and job, and as they left for the day, they were already feeling exhausted.  
By the time the evening arrived, after a full day at work (or homeschooling) sporting events, supper, laundry and work they had brought home from their jobs, they were not only on empty, but they felt hopeless. 
We realized that we needed to offer help (some Godly solutions for this issue of emptiness), hope (encouragement), healing (prayer and time with God to get back on track and heal from some hurts or even self-induced bad habits). 
To be able to fill up means structuring your everyday life….just a bit differently.  It MUST include time for God, time for yourself, and control over yourself and your family and the busyness of what the world demands.  Some of our biggest issues are the ones we have created for ourselves. 
At our conference this year, we are focused on offering classes such as:  (Bible) A Study on the Book of Esther, Developing Time for God, Balancing Your Busy Life and Choosing Joy,  Marriage, Parenting and Finances.  We are determined to offer encouragement and help women to find some answers to some of their issues. 
Best Life's motto is that "every woman matters."  Each individual walks into our time together with expectations on meeting God, and we take that very seriously.  We deliver times of worship, art and drama, studying God's Word, and prayer.  And we want each woman to leave our time together, feeling a little lighter, having take aways that give them help to face the next day. 
Our answers must always come from God.   Best Life can encourage women, but we aren't the answer…God is.   He is our gasoline pump.  Through His Word, His Attributes and His Spirit, we fill up DAILY and are able to travel this road of life. 
How are you feeling today?  What does your gas tank look like?  Are you running on empty? 
Follow us as we continue to dig into the truths of God and the life He wants us to live…our very best.  And please….look for a conference near you, or call us to schedule one at your church or location.  Follow our blogs….sign up for our newsletter…find us on facebook!
Blessings to you today….. fill up at the Pump of Life…. with God's gasoline…. 
For I am the LORD, your God, who takes hold of your right hand and says to you, Do not fear; I will  help  you.
Isaiah 41:13