The morning is shining brightly with a sun that promises to be scorching.  I awake to a gleam of light creeping through the blinds and smile.  I have lived on this earth another year and today I celebrate life….my life.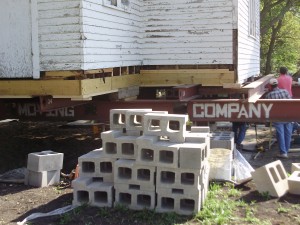 I kick the covers off and my feet hit the floor as I grab my toast and peanut butter, ice tea, and Bible, and head to the gazebo.  Several years ago, I began to pray for a gazebo to use.  The country can be a lovely place to live, but the bugs have found that out and they reside right here with me.  A gazebo seemed appropriate.  But the cost was horrific, so I began to pray. 
As I traveled a back road through Willmar, after visiting a friend, I drove by a home (after praying for about 3 weeks) that had a sign up on the gazebo in their yard saying, "For Sale….$150.00"  I drove up, called Farmer Deano to bring the truck, and it became a permanent fixture in the backyard, next to the grove, overlooking the soybeans.
 This morning, a squirrel is bickering with another squirrel, a little goldfinch has flitted by, but more than anything, I hear the buzz of a saw and the echo of rich, deep laughter, coming through the grove.  I look over my shoulder to see the roof of my dear friend, Frank Lake Covenant Church. 
Once I finish my reading and drinking my ice tea, I tie on my Keds to prepare the trek through the morning dew to check on the workers.  The carpenters are cutting big pieces of lumber, while the brick layer, Mr. Hansen, is working diligently with some tape measure, rechecking his work.  
I smile…there are huge bricks all over the front of the church.  They are lined up straight, and the helper is mixing up cement.  It is the beginning of the new foundations being poured.  I feel an excitement growing as I snap some pics with my camera. 
There is a roar of an engine going by and a honk as we all turn to see who it is.  What a blessing that so many people from surrounding communities have been driving by, stopping by and visiting us to look at the progress of the church.  The truck pulls closer and we see the familiar name "Thein Movers," and again, my heart rejoices as I know this is a good sign!  If Matt Thein is checking on us, that must mean a date for the dropping of the church onto its new foundations.  
Matt is his sunny self  dropping in with his hearty laugh and encouragement to all of the workers.  Dean and I always tell each other he's the kind of person that all of us should be:  an encourager, a ready smile, clear-thinker, decisive, smart, and so caring over all the details.  But mostly, he's that kind of person, well you know, the kind that makes everyone feel good when they arrive. 
As Matt chats with Al, the carpenter, and Mr. Hansen, he asks questions so far above my head and I watch the cement mix in with the water and delight in the thought that the building will soon be at a level I can walk into.  It's hard to be so small, incomparison, like an ant on the ground, while Frank Lake Covenant sits up so high. 
Matt climbs a very small ladder, with about 5 steps and throws his sturdy boot onto a beam, while pulling himself into the church.  "Wow!" he says, "That floor is starting to straighten itself out!  That's great."  And I watch him as he steps down with ease.  Oh to be some adventurous soul who could throw their boot onto the door sill, and enter the back door of the church.  But, alas, I hear the Betty Crocker cookbook calling me back to my home.  I have set out butter, eggs and m&ms to whip up a batch of cookies for all of these dear souls who keep popping in.  That's what this birthday girl knows how to do. 
I'm afraid that the lumber and bricks are something I know nothing about.  The tape measures, saws, cement mixer, beams and drills are foreign to my brain, but the mixer, eggs and chocolate, with Andy Williams' music floating through the room, are a comfort. 
Today is my birthday.  Today I celebrate life.  My life.  Today I celebrate a beginning of another year, a new beginning for Frank Lake Covenant, and yes….I know nothing of bricks….but I know everything about birthdays. 
And today….today is a special one for me.