Psalm 119:45  "And I'll stride freely through wide open spaces as I look for Your truth and wisdom."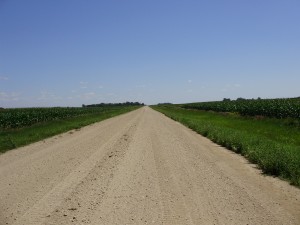 For some time now, those of you who have attended Best Life conferences, or who have been in my congregations while I served as Worship Director, or who are just my close friends, know that I often refer to the fact that I'm a city girl, and that I now reside in the "middle of nowhere." 
While my girls were little, I would often wish that I could live in a small town, or even on a farm.  Growing up in southwest Iowa, I knew that farms were made up of beautiful trees, land, animals and usually very happy, hard-working families.  I liked all of that and wanted that country, small town feel for my girls. 
But that didn't happen. 
Instead, Jenessa (my youngest) spent her senior year living on the farm, while the older girls moved on with their own lives. 
Over and over I have experienced a pendulum swing of happy and lonely, grateful and curious….always wondering what I could do while living out in the middle of nowhere. 
Over the past two months, when I finally gave in to God, confessed my grumblings, and committed to doing something beneficial while I live away from people, that's when God burst open the dam of my sin, and the floodgate of forgiveness rushed over me, and movement finally took place.  Shame on me for wasting one moment  complaining. 
When the house mover (in this case…church mover) came out to look over our location, he said, and I quote, "Kathy…this is just lovely.  Who planted all these trees?  It's just so peaceful and quiet…..people would love to live here."  I felt embarrassed.  Not because he was wrong, but because I was. 
Sure, a city girl can miss her friends, the big movie theaters, restaurants and nearby Walmart, but so what that I travel the 25 miles to the next town to get to Walmart!  I live with birds, trees, cows, corn, beans, and a beautiful landscape.  And I live with Farmer Dean.  Grandma and Grandpa are across the street and sister in law Mary and brother in law, Gary are down the road.  It's pretty great…really.
So when I look down this road and I ride in the back seat of the mover's truck, I am overwhelmed today with the goodness of God.  I'm overwhelmed with how God works and what He knows…and how He does what He does. 
You see, as a little city girl, I could never move a church into my grove.  I didn't own a grove.  And I couldn't house a ministry in a beautiful serene countryside with the hub bub of city noise and lights whirling by. 
And not only would that not work, but if I was still that city girl,  I would be leasing some overpriced office with two rooms and a Laundromat next door with a Kinkos across the street….and women wouldn't feel much like help, hope or healing. 
How smart is this God of ours?  How wise are His steps?  
I look at the path in front of me now.  It's wide open and there are fields on either side.  The guys from our electrical company have worked diligently to make the route so great for us…only a few lines to deal with, and I'm reminded that God blessed me with friends from my community that are working together to not only make this affordable, but they're working together and working with us.  And they're really smart about it. 
The church will be moved down country roads on Tuesday, August 14th…and my heart will meet the desires of God's heart….a headquarters…a home for our ministry.
This is the road that the church will come down.
This is the blessing of living in the middle of nowhere.
If you want to be a part of this journey, please donate to the non profit  BEST Life Ministries.  Your donations are tax deductible.