Middle daughter, Chandra, called me today.  "Mom?  Are you praying?"  she asked.  "Of course, honey!  Why?"  "God's not answering fast enough.  Why can't He just call me on my cell phone?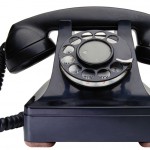 I've often wondered that.  Why can't God just pick up the phone and call us.
This week has been a difficult one.  I am only to Wednesday.  I'd like a call.  A call from God. 
And then, as I ponder just hearing a whisper from Him….the emails dings and the phone rings.
 I heard from God today.  I heard him in the warm prayer and comfort of Gary's voice through the phone, the encouraging love and belief through Sheri in her email, and the loving words from Grandma Mary.  I heard from God in the deep prayers of my friend, Lynn, and in the quiet check-in from the text message of Kathleen.
I heard from God in the gentle kiss of my husband this morning and in the hug of my child. I heard from him in the gentle email of Deacon Aaron and the glorious praise music that is floating through the office. 
 I watched Him call out to me as the sun was shining warm on my neck and as I read His words from Isaiah 41:13  when He said to me, "For I am the Lord, your God, who takes hold of your right hand and says to you, Do Not fear; I will help you." 
And I knew something.  Something so great, so strong, such a truth. 
God's Word speaks to me, but God also speaks through the comfort of His Spirit in that still small voice that says, "Kathy, you are not alone." But God also speaks through our friends, through our spouses, our children, our music, even through the lovely nature that surrounds us.
And I decided for today to quit complaining and just realize that God's calling me.  
And I look up to the sky and answer……hello?