This morning I woke up to the little voice of our 4 year old grandson, Jonah.  He said, "Nonny!!!  Guess what!!  I got a Johnny Tracker for my birthday!  Where's my Papa Dean?"  That's the question I hear so often … "Where's my Papa Dean?"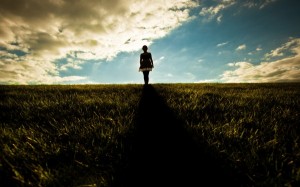 I watch the two of them as they ride about our six acres, mowing the grass, and planting flowers, pulling weeds, and taking long rides in one of the big tractors.  Jonah loves Papa Dean.  Papa Dean loves Jonah. 
Jonah's boldly professed love for his grandfather really got me to thinking this week,   as I have been doing some genealogy, and discovering things about my ancestors.   As I am older now, I have become  much more cognizant as to what it means to leave a legacy for my family that will come after me in future generations. 
As I look back over my history, my family consists of staunch pastors that are grounded in faith,  schoolteachers, farmers, carpenters and my great grandfather, Bicknell, farmed and raised race horses.  
One by one, I read about their faith in God, and I feel thankful to my cousin, Mike, who researched a great, great, great  grandfather, who had preserved his last will and testament for future generations, declaring his faith in Jesus as Savior.  I love that! 
How will our future generations remember us?  Are we so busy running to sporting events, racing to work, texting everyone we know, wasting time on facebook, twittering our days away, or are we making every moment count!  Are we investing in one another?  Are we spending time together looking each other in the face and listening to the needs of those around us? 
My family was never a wealthy one.  I was not left with riches untold.  My father worked hard as a college professor, putting all 3 of us children through college, while my mother worked at the nearby nursing home as a baker.  But both of my parents were extremely creative, with my father inventing something for the military, used in the Vietnam War, and my mother creating many health food cookbooks, before healthy eating was ever "in."  My parents loved God, helped plant churches, served diligently, encouraged many throughout the years, and loved us kids deeply.  They invested in who we have become, and who are children are today.
Yesterday, as I celebrated our nephew's graduation with Farmer Dean's family, I had that familiar pang that swept across my spirit.  I looked down at my sister-in-law's one year old boy, and I saw the face of my husband, Dean.  The shape of this little toddler's body, the way he acts, I can't help but wonder what it would have been like to have had our own child, and at times it hurts my heart. 
But on the days when Grandson Jonah comes to stay, I forget that he is not made up of my husband's blood and DNA.  Jonah walks in carrying some tape measure and a piece of wood, saying the familiar words that my husband uses, "Nonny, we're too busy for lunch, we've got way to much work to do!" and I smile. 
And as he gets in the tractor with Papa, I watch him climb in and wave out the window at me, as he nestles up close to his Papa Dean.  I watch as Papa tucks him in his bed at night and reads him the way- too- familiar story of the little blue truck, and snap out the light saying, "Goodnight, Jonah.  Get some sleep because tomorrow we have a lot of work to do." 
Papa Dean is fostering legacy.  Papa Dean is investing in a child that loves him deeply.  Papa is loving him unconditionally.   He is forming pieces of a child's personality that will last a lifetime.  I am a part of that, as Jonah and I  bake red velvet cupcakes with sprinkles for the sack lunches, put on sunscreen, and pack juice boxes for the trip and make time to pray together.  "Nonny, you forgot to pray!" he will exclaim if we don't pray over him and Papa.
My heritage runs deep in faith and family, with pastors, teachers, farmers, and people who supported one another, I want to carry on that legacy. 
I am proud of my roots.  I am proud of my heritage.  I am cognizant that I am now creating my part of this family tree.  How will I respond?  What will I leave?  How will people remember me? 
What are you doing today to foster your future?  Who are you investing in today?  How will people remember you?
Philippians 1:3  I thank my God every time I remember you. (NIV)