For you formed my inward parts; you knitted me together in my mother's womb. I praise you, for I am fearfully and wonderfully made. Wonderful are your works; my soul knows it very well.  Psalm 139:13-14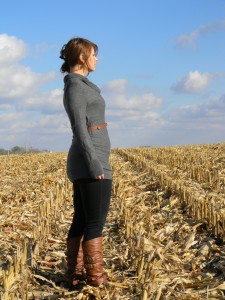 How we feel about ourselves is a funny thing, isn't it? 
I like to think about it this way:  Either you are 1) above the fence and you feel like you're the most amazing gift to Planet Earth … pride  2) you are below the fence and everything is still about you because you feel terrible…pride 3) you are at the fence level and work to keep a good, healthy balance. 
Recently, I have been challenged in my own walk to stay at the fence level.  Do you ever feel challenged about your self esteem?  Perhaps someone has told you that you are an amazing athlete, or an incredible cook, or an encouraging friend.  Or maybe, someone has told you that you can't do anything right, and you have a lot of flaws that they don't like, and you're no fun to be around. 
Whenever we are in front of people (which is pretty much every day of our lives), they will have their opinions of us, and so the challenge becomes what voice are you going to listen to?  Will you listen to voices that tell you that you are never going to measure up? Because the voice of the world continues to tell us that we are not perfect, and it points out our flaws.  You will never completely impress everyone, and most importantly, we rarely impress anyone.
 Will you internalize the harsh words that are thrown at you?  Will you over-embrace the praise and feel like you are on a high from those words and begin to seek to look for that over and over?  The praises of man are a dangerous thing, but so is embracing the criticisms of man. 
These are questions that run through my brain time and time again, and I have found a place to land that feels safe and Godly.  I'd like to share it with you today. 
Self-Esteem Safety Net: 
1.  REALIZE:  that other people (even if they mean good) can and will always find mistakes and flaws inside of us (or even outside).
2.  CONSIDER THE SOURCE:  Is the person criticizing you someone who loves you and cares about you and is trying help, or is this someone who is hiding behind jealousy and negativity.
3.  DON'T INTERNALIZE: listen to those critiques, pick out any truths, and then let the rest fall off your back.
4.  PRAY:  Be honest with yourself and God.  Ask God to bring truths to light and help to forget the rest.
5.  SELF TALK:  Tell yourself over and over that God loves you, and speak truths out loud about the good things that God has created in you.  (everyone has characteristics and gifts that are great … reiterate yours!)
6. COVER YOURSELF: cover yourself with scripture and truths that remind you that God made you and loves you, that no one is perfect, and that you're working on becoming your BEST. 
When we absorb a lot of compliments from others, we can become big headed.  A big headed attitude is so very, very unattractive.  I have been around people who think highly of themselves and let you and everyone know how they feel. It's a huge turn off.  We are not wired to feel connected to people who are haughty, arrogant, and prideful. 
But, we are not wired to feel connected to people who are down and critical about themselves either. 
God wants us to have a balance with pride.  We are not to be full of arrogance, and yet to be focused on ourselves in a negative light is pride as well.  It's still about us. 
Balance is a choice.  Creating and finding the place where you don't think too highly of yourself, and yet you're not negative, is a place where you will need to work to get to.  It's a place on the map of Life, and you will need to get the old hiking boots out, laced up, and get prepared to walk down the road towards BALANCE on your self esteem. 
Over the years, I have had many times in life where I've experienced criticisms.  Sometimes it was over what I wore to lead worship, or a song that I chose.  Sometimes it was about something that I taught at one of our conferences, or even who my friends were, or once, even the color of my hair.  But I've learned that each one of us have opinions. 
Opinions can come out cross-ways if our motive is to hurt and harm.  If we are harboring jealousy, anger, and bitterness, our words will come out like a wrecking ball, crushing others.  But, if we are gentle in spirit and wanting to help one another, we can disperse our opinion of truths in a gentle fashion.  Our job is to deliver truths to people when needed, and to accept truths when needed.  Anything outside of that … you need to shake it off. 
This past month, I had a stranger report to me what I should have and shouldn't have done in my personal life prior to my divorce.  It was disheartening and her criticism cut me to the core.  But when it got to the core, I had set up my safety net, and it went through the sifter.  I found it to be untruths, and without knowledge of walking in my shoes, who's to say that, this stranger wouldn't have done the same thing? 
I walked away from the words stronger in my belief in God and who I am.
You see, when we trust in God for who we are, when we believe in how God has wired and created us, His is the only voice that matters.  God will use those words to shine a light in the dark corners of where we need to work on our lives, and He'll show us what matters. 
When we struggle with opinions, God uses it to strengthen us and to build character. 
I'm feeling like He's got some building going on in my life.  How about you?