July 9, 2013~I sat at my desk writing … and writing … and writing.  Discouragement flooded my soul.  Does it ever flood yours?  Waves of sadness, mixed with questions, all came together in a big pot of "I have no idea what to do now" stew.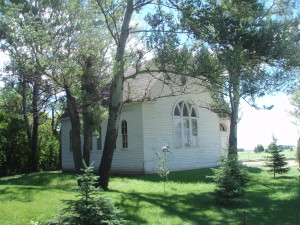 There are days when I wish I could walk back through the door of ChurchLand and sit behind my piano and say, "Well, good morning, and welcome to church.  We're so glad you're here.  Please stand and join me as we begin worship."  But God does not have that for me now.  But it's familiar.  Do you get that?  Can you understand how I feel?  The things in life that you hold close that are near and dear to your spirit are the things that are familiar.  An old sweatshirt, a worn out pair of boots, Christmas at your grandma's, lunch with your girlfriend, chicken on Sunday, and things that were always there … the familiar. 
I have to admit, I don't know how to create a new website.  I asked for help but the people I asked assured me I could do it myself.  I don't want to.  I tried to figure out how to create some board meeting notes, but all I could think about were the notes on the page across the room on my piano.  Ugh! 
Everything is a learning curve.  What happened to what I already learned?
  I prayed today and then I felt frustrated.  Am I really doing the right thing?  I am the founder and executive director of a women's ministry that takes conferences to the local church.  It's hard to get in the door of churches these days.  Believe me, it's hard and it makes me question what I'm doing. 
And today it all came plummeting downward in a nice strong crash to the floor.  
Until Jenessa (my youngest who is at home until she secures an art teacher position) ran in and exclaimed, "Mom, Mom … there is a car at the church.  Someone is there and they're inside." 
How can this be true?  I always, always, always, ( I repeat) always lock the doors of the church.  I hurried outside because yesterday there was a questionable character outside when my husband was working there. 
I walked into my church and found about 14 people milling about.  Yes!!!!  They were chattering.  I said, "Hello?" 
They said, "Oh, hi." 
I said, "Hello?"  
Who are these people and why are they touring the church, I wondered.  Now, don't get me wrong, I love people coming to the church, but they acted like they knew it well and they belonged there. 
A little 84 year old grandpa stepped out of the crowd and extended his hand and said, "Hello, my name is Luverne.  I am a retired Covenant pastor.  My mommy and daddy were married in this church."  Then they all surrounded me and started to chatter.  "We've watched your story from the beginning," one said. 
 Another one interjected, "We come up every year from Florida and we explore the church and the grounds." 
They had just been up to the old site where Frank Lake Covenant stood, and felt sad to see that it was just the gravestones.  They made their way to Benson and asked where the church was and asked about me.  They arrived in their 2 vans and now they were here and were exploring. 
One of the daughter-in-laws of Luverne said to me, "Oh, thank you so much for letting us walk through.  We visit the church every couple of years and we always feel so badly that it was empty.  We just walked right in because that's what we've done as long as I can remember." 
One son that I met was a retired pastor from a Covenant Church, and another one of the sons stepped forward and showed me a picture of Luverne's 'mommy and daddy' and said "Here they are, the folks that got married here."   They must have been married fairly close to when Frank Lake Covenant Church was built, because Luverne was now 84 years old. 
The chatter lessened as the members thanked me and filed out the door.  They had asked questions about Best Life, about me, about Farmer Dean, and what we'd done in restoring the building and adding on the bathroom, and they were satisfied with their stop.  They wondered who attended our events at the church.  I told them people from every denomination, people who have a connection with the church, and people who just want to be connected to a church. 
But the last ones to leave were Luverne and his wife.  She hugged me and she kissed me on the cheek and she said, "You're doing a great work for God here.  This is important.  Keep it up.  You are supposed to be here.  This was supposed to happen.  And thank you …  the doors were supposed to be open today!  God must have unlocked them." 
Luverne pulled out a small card with his name on it and handed it to me.  I told him about my start with Pastor Frank from a Covenant Church in the cities and he said he knew Frank.  I thought … what a small world. 
As Luverne stepped down the stairs, I held his hand for support and said we'd be getting a railing soon, but he looked at me and smiled and said "Thank you for this visit.  You're doing a great job for God.  Now, keep it up." 
I called Farmer Dean.  He never left the church unlocked.  I know I shut it tightly last night.  But somehow, for today, God had another plan for Frank Lake Covenant Church in the Grove … a kind man and his big family needed to visit there.  That family's stop to see the reminders of the past were so very important to them, but you know what … today …they were so very important to me.
From my heart's cry to God, and back through strangers from Florida and California … and from encouragement from the past … my God remembered me and encouraged me. 
Thank you God for locked doors that You unlocked.