Time For Prayer
Click the button & turn up your speakers to hear the Best Life Thoughts, from Founder & Executive Director, Kathy A. Weckwerth, as heard on Spirit 92.9 fm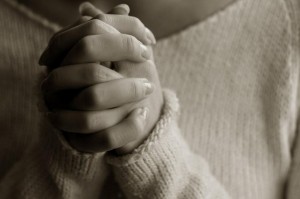 Hi, this is Kathy Weckwerth from Best Life Ministries.  Here are some thoughts for living your best life…today….           
One of the most important things we can do to grow our faith and to see how very real God is in our lives, is to develop a passion for prayer in our very own conversations with God.  Maybe you feel like you don't know how to pray in front of others, or perhaps you feel like God would never be interested in your needs or the desires of your heart. 
We are called to pray for 4 reasons:  to know God, to trust God, to see Him working in our everyday lives,  and to have Him draw others to Him, through our prayer. 
Psalm 17:6  states "I call on you, O God, for you will answer me; give ear to me and hear my prayer, show the wonder of your great love."   
God becomes real when we talk with Him through prayer. 
For more info log onto bestlifeministries.com  It's never too late to make changes, start today, start living your best life.