As my family got situated in our theater seats, I pulled my coat off, set my popcorn to the side, and took my phone out to turn it off before the movie started.  I noticed there were some messages on my facebook account and quickly checked those.  It couldn't be daughter #3, who was pregnant, since she was sitting next to me.  Shouldn't be daughter #2, who was busy studying for finals.  Wasn't daughter #1, because she was out grocery shopping.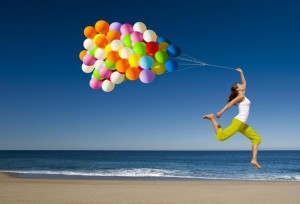 I scanned the notifications and looked at my husband, Farmer Dean.  I said, "Deano, our friend is back in the hospital with more cancer treatments, and a kind worship director who I was friends with, died two hours ago of a heart attack."  I slumped down in my chair in shock. 
The movie began and I silently reviewed life.  Just life.  Not mine or theirs.  Just living life in general.  Scripture tells us in James 4:14, "What is your life?  You are a mist that appears for a little while, and then vanishes."   
One morning you are posting your day's events on facebook, and several hours later, you're in the morgue.  How is this possible? 
I looked across the rows of seats at the big bump that was sticking out of my child's coat.  A baby is coming soon … new life.  We will be there at the delivery, we will embrace that child, we will welcome new life into the world, and we will thank God for sending it.  And then what happens? 
We become calloused to the very air we breathe in and breathe out. I don't think to thank God for the days and nights He blesses me with.   I become expectant that God, in His ever-loving kindness, will give me 78, 88, and 98 years to live on Planet Earth.  Somehow, collectively, we expect that God will grant us good health, great jobs, lovely homes, and perfect worlds.  But we don't expect to die. 
Sure, sure, it's in the back of our minds.  Everyone knows that, right?  But somehow, we always believe we will evade it for a very long time. 
One year ago, my Best Life staff showed up in St. Joseph, Missouri, at a lovely little church for one of our conferences.  We prepped and prepared, and our worship leader worked with the church's worship director, a wonderful man named Dan.  Dan set everything up for us, brought in a band to play (including himself on guitar), was ever-patient with our leader, showed incredible humility, direction, leadership, and authenticity. 
Just shy of his 57th birthday (April 4th), Dan got up on Saturday morning, posted on facebook, and died that same afternoon of a heart attack. 
As I reflected on both him and my girlfriend who has battled cancer for years, I lifted up prayers for the family of Dan and healing for our friend in her hospital bed.  But something struck me and struck me hard.  What am I doing with the hours I have been given?  What am I doing with the days that I fritter by? Do I really embrace and value them?  How will people remember me? 
I pulled out my Bible and read the words that I have etched into my mind … the Bible verse that is our premise for Best Life Ministries.  Jesus says in John 10:10b, "I came so they can have real and eternal life, more and better life than they ever dreamed of."   
God wants us to live life to the fullest.  God wants us to get up each morning and live like we have one foot here on earth and one foot in Heaven.  Not scared of dying, but not afraid of living.
One moment we're here … the next we're not.  I want to live my life to the fullest.  I want to know that each breath is valuable.  I want to embrace each moment as though I can open up the scrapbook of my life and see that day by day, moment after moment, I lived … really lived.
 Care to join me?