I have written about the journey of life in relationship to … the bus ride.  In case you missed that earlier blog, I'll remind everyone about the ride because it has one again happened, and left me on the side of the road, pondering my journey.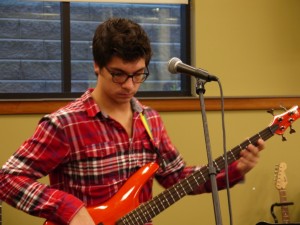 Life is a never-ending journey.  As long as we live, we will have people in our lives who come along and get on the bus of our lives.  They ride the ride with us.  They live life with us.  They make life better.
Sometimes their ride is for many years and you can look back and see your mother, good-friend, Carolyn, or the neighbor across the street in their designated seat living life with you.  They are part of your world, they have a relationship with you and very often have a role that they play in your life.  Perhaps they are a friend, boss, relative, support system or co-worker.
You stop on the side of the curb and pick them up at some point, and very often, whether or not we want to, we must stop and let them off.
When it came to my father, he had been riding the bus for 45 years of my life before I had to stop and let him get out.  Grandma Mary rode for seven years, and good friend, Carolyn, for nine.
Sometimes the journey makes you stop for those on the bus because of death.  At other times it's a move or the dissolve of a friendship.  Whatever it is, the bus ride is always full of hope and wonder.
Yesterday, the Best Life team and I were in Hopkins at a church delivering a conference.  I'm not sure why it didn't register in my brain, perhaps it was because I was trying to deny it, but in the afternoon, I saw the bus pulling up in the back corner of my mind.
For 3+ years, our friend and guitar player, James, has been with us.  Yes, it's kind of odd that an all-woman team would have an all-male band, but the Dave Herring Band rescued us, joined up with us, and traveled with us to many locations for those years to support us in worship.
When the Dave Herring Band was defunct (because Dave moved away and got off the bus), his bass player, Jesse, and guitar player, James, stayed behind and rode the bus a year longer.
But yesterday, I looked up on stage and I saw our friend … I saw my friend, James, and I was so very proud of him.  James will leave for college in the fall, and move to another state. He asked me if there were anymore conferences before he left for college, but unfortunately, our next Best Life conferences are in the fall.
James heads to the front of the bus.
Sometimes the bus journey is easier when you see it coming.  When you know that someone will be leaving the bus, it makes it just a little more gentle on the soul.
The sky was somewhat dark when I walked the guys out to their car. Carrying a guitar and a drum pedal, I looked at James and could feel the bus door opening inside my mind.  I hugged him, waved to him, and he jumped out of the car and headed towards me for one last hug.
You know the thing about James?  We never saw him as a teenager.  As a matter of fact, I still can't believe that he is one.  At sixteen, he seemed like eighteen.  At eighteen, he seems like twenty.  I think much of that was the leadership and friendship instilled into him from Dave Herring (a worship pastor), as well as a calling on James' own life to become a worship pastor, and a God-given maturity.
The car drove away and I felt the pain of reality.
The door shut on the bus and I felt like I just needed to sit a moment and soak in the memories of many songs, many conferences, and lots of deep and wonderful worship.
James is a young man of God, and we have been truly blessed by his gifts, his heart for God, and his love of worship.
And so I wait now.  I wait to see who God will send to get on the bus to fill in that spot, that row, that seat, on the journey of this life.  And I trust God.
But the pain of the empty bus seat  is very real.