By: Kathy A. Weckwerth Psalm 46:1, "God is our refuge and strength, an ever-present help in trouble."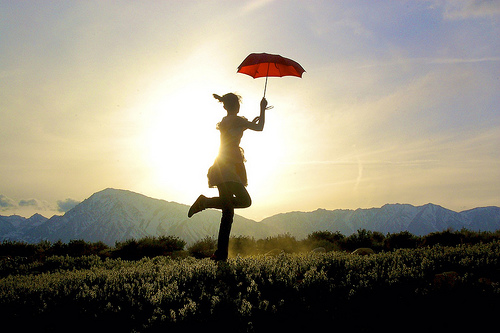 Last night was a service at the Church in the Grove.  Each month during the months of April-December, we host a Saturday night at 6, for something fun, encouraging, and community-minded.  But the weather last night was, as Grandma Thelma would say, not agreeable.
The day started out dark and dreary, but by mid-afternoon, I created my own fun by baking brownies and lemon bars, and stirring up lemonade in Grandma Florence's old glass pitcher.
A few friends came for supper before the event and as we sat down to the big green table and savored the brown baked beans, the oniony potato salad, and the hearty burgers that I fried up in the big old cast iron pan, while wondering if anyone would show up.  A pounding at my front door jolted us out of our dinner and our attention turned towards a distressed and soaked woman who said, "We just spotted a tornado and we went next door into this little church for shelter.  We don't know what to do!"
My friend, Kathleen, welcomed her inside and told her we were just coming over to the church to get ready for the service.  She said she left her family at the church and they were trying to refrain from eating the lemon bars.
We made our way through the torrential down pour and headed in to the church for warmth.  Just a few short hours before, I had been in the church and wondered if it would get too hot.  I had everything set out and ready to go and purposefully, a few minutes before supper, left the door unlocked (which I never ever do) in case some of my community folks showed up early.  I was so thankful that these women were finding shelter inside the church.
As we introduced ourselves all around, we were able to see one of the young girls' videos she had taped on her phone of the tornado they had seen in a distance, a few short miles from the church.  It was terrifying.
I poured steamy warm cups of coffee and dished up bars and brownies while we tried to calm everyone's spirits.  Just then, the hail started.  Little pellets of what sounded like rocks began to hit the windows and I bit my lip.  We had just paid a considerable amount of money to fix those beautiful stain glass windows and now  I began to fret.  I said what I always say … but this time to total strangers.  I said, "I'm sorry, but we have to pray."  The kind woman looked straight at me and said, "We pray!  Let's get in a circle and pray!"  We prayed for the hail to stop.  God stopped the hail.  That's how great He is and I was so thankful.
Slowly but surely a few more of our neighbors and friends came in and sat down in the pews.  Excitement was mounting as each person had their turn at telling how awful the weather was and how scary it seemed.
Last night I was grateful for my friends and neighbors.  I was thankful for sweet strangers who popped in the building for shelter.  
I was reminded that throughout the storms of life, God is our shelter … and sometimes it takes the form of a little old building from 1900.