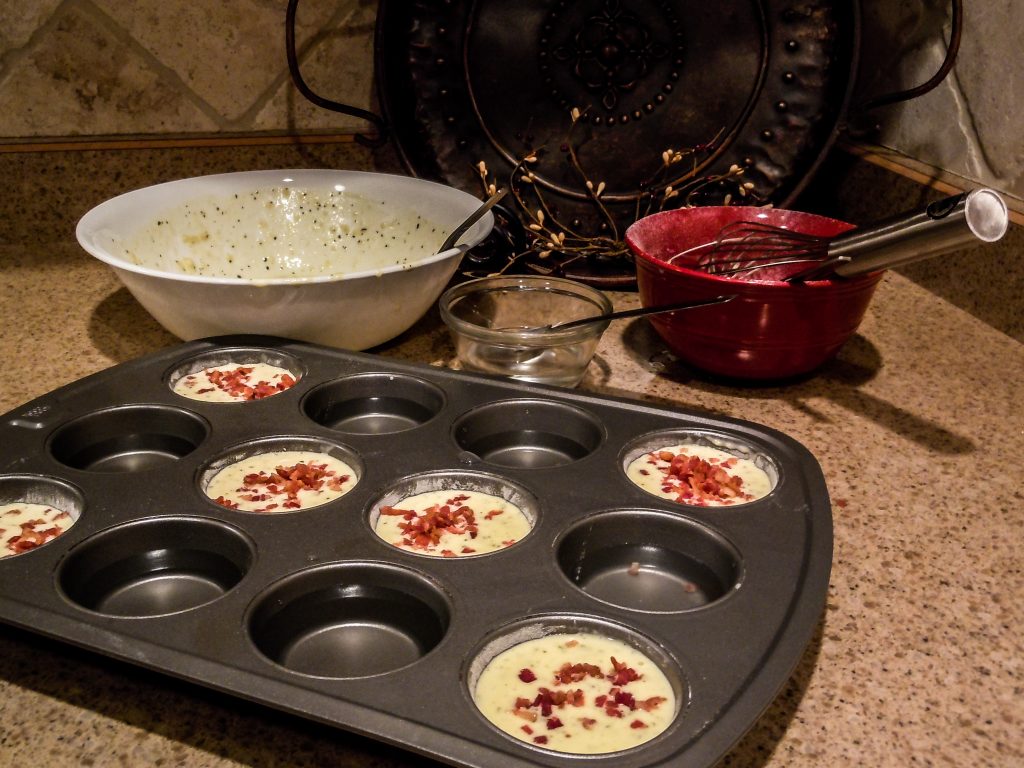 Bacon Basil Popovers
-1 cup Flour
-1/4 Salt
-2 teaspoons dried basil
-2 Eggs
-1 cup Milk
-1 Tablespoon Oil
-3-4 Tablespoons Crumbled Bacon
Directions:
-Preheat oven to 450 degrees.
-Combine flour, salt, and basil in a mixing bowl.
-Beat together eggs, milk, and oil. Mix wet ingredients into dry ingredients but do not over mix.
-Flour and grease 6 muffin tins in a 12 cup muffin tin.
-Fill the 6 flour and greased cups 3/2 full with popover batter and sprinkle crumbled bacon on top.
-Fill the remaining empty muffin cups ½ with water.
-Bake at 450 degrees for 15 minutes. Then, reduce the oven temperate to 350 and bake the popovers for an additional 15 minutes. (Do not open the oven while the popovers are baking.)
Once the popovers have baked for 30 minutes, carefully remove them from the muffin tin and eat them while they are hot.