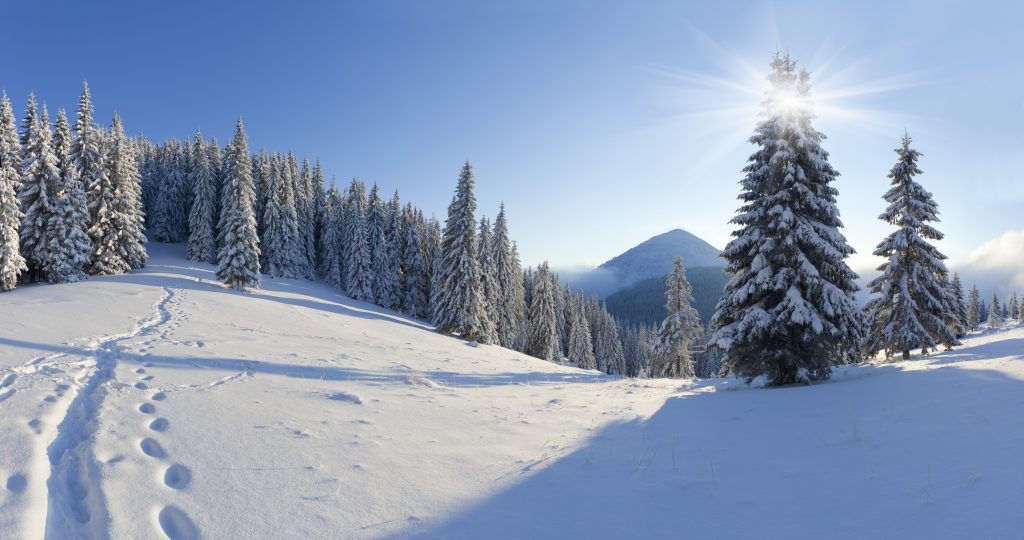 Making a list and checking it twice isn't just for Santa. The hustle and bustle of this season requires lists, deep breathes, the occasional "no," and sleep for me to stay on top of the holiday madness. The added stress during this time of the year can mess up emotions, sleep, prayer life and waistline unless we are intentional.
Christmas is my favorite time of year. I love the decorations, baking, music, gift buying, and mostly time with family and friends. With an already full schedule of work and family, the additional Christmas loves quickly turn into stressors. A sense of hurriedness and panic starts to build within me. I question if I can get it all done in time. Years of experience should mean that I would manage this better. Unfortunately, I'm a slow learner in this area and need these reminders to contain the frenzy.
This scripture from Matthew allows me to stay focused, accomplish what needs to be done and enjoy the season. The last thing I want is for Christmas to fly by and miss out on the Gift of Christ, the beauty and joy of giving, and the opportunity to spread joy and kindness to those who are running on empty.
"If God gives such attention to the appearance of wildflowers—most of which are never even seen—don't you think he'll attend to you, take pride in you, do his best for you? What I'm trying to do here is to get you to relax, to not be so preoccupied with getting, so you can respond to God's giving. People who don't know God and the way he works fuss over these things, but you know both God and how he works. Steep your life in God-reality, God-initiative, God-provisions. Don't worry about missing out. You'll find all your everyday human concerns will be met." (Matthew 6:33 MSG)
There are simple things that help me live this scripture and enjoy the season.  I make a "to do" list. The first thing on the list—every day—-is time with God. It doesn't matter how long the list is. Time with God is always first. Here is the beauty in it; God orders my day and my list for me. Some things may come off the list. This is where I get to say, "No." Sometimes He may add something unexpected and wonderful. Not only are my everyday concerns met, but I also find blessings and joy.
I remember to breathe deep. This sounds ridiculously simple. It is, and it works. In the midst of the hurry and frenzy, I may need to calm and center myself. Taking a deep breath in and letting it out slowly three or four times slows the heart rate, lowers stress hormones and give me a moment to allow God to enter in. He may show me something in the midst, or He may reorder my steps. Regardless, I feel a sense of calm and peace to move forward.
I also try to get enough sleep. Yep, getting sleep as in 7-9 hours a night. This gives me the energy needed to face each day. It lessens the desire for sugary treats surrounding me this time of year. It lowers stress response. It prevents illness. Getting enough rest means I don't worry about the "to do" list getting completed, attending every school event and party. God has that covered. His provisions will line it up, and one of His provisions is rest.
It is possible for all of us to enjoy this season. Steep your life in God and have the best holiday season imaginable. Enjoy the little things of life and embrace a slower pace that allows you to notice the blessings God is pouring out around you.
Say, "No" to the hustle and bustle and you won't regret it!