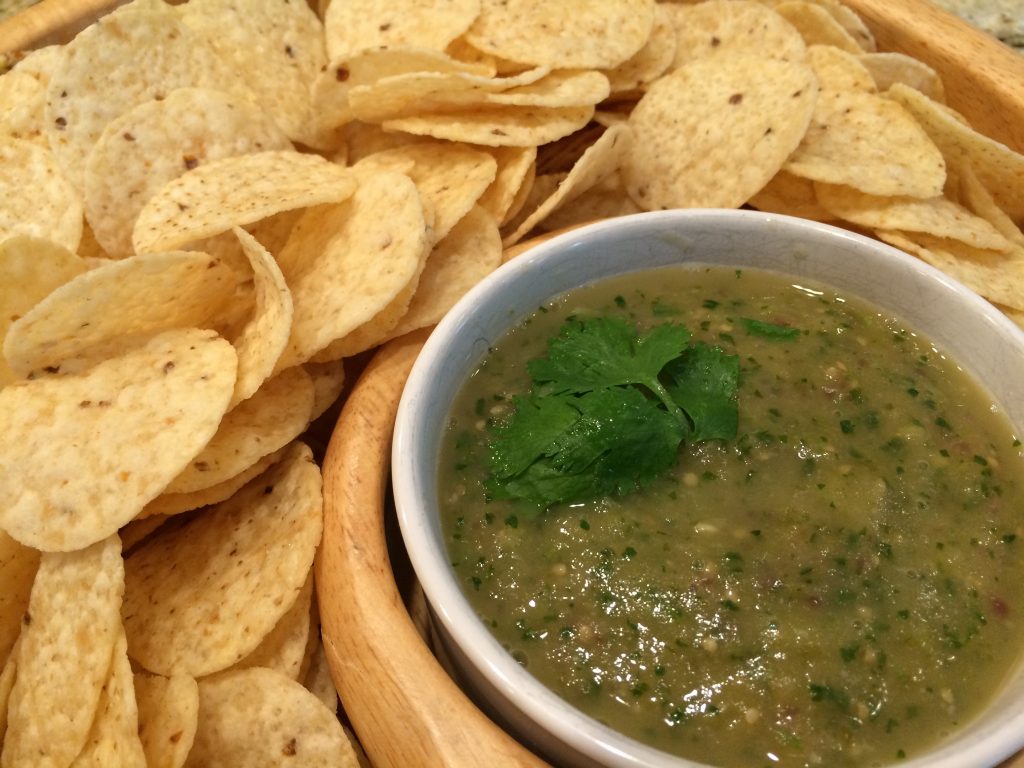 Here is a true excerpt from a conversation I had with a friend at dinner one evening.
"Oh my, I had a rough day today.  I had to go to the ER after my shift ended."  (He happens to be a doctor.)
"What????  Why????" I exclaimed.
"I was diagnosed with GSD.  It is a very serious condition."
"What is GSD?"
"Green Salsa Deficiency.  It happens when you finish the best jar of salsa (you have ever eaten in your life) at breakfast on your eggs.  You know that because you don't have the recipe, your body will never be nourished by it again.  It is terrible, just terrible."
Well, he was "cured" with a spare jar from my freezer that evening.  Here is the recipe so that no one will ever have to experience GSD.
VERDE SALSA
12-14 tomatillos, peeled, washed, and cut into quarters
1 large onion (any color) chopped
4-5 garlic cloves, peeled
2-3 serrano peppers
olive oil to drizzle
1 tsp salt
1 bunch cilantro, chopped
¼ c lime juice
¼ c sugar (or 2 T honey)
Place tomatillos, onion, garlic, and peppers on a large, lined baking pan.  Drizzle with olive oil and sprinkle with salt.
Bake in a preheated 400 degree oven for 35 minutes.
Transfer veggies to a blender.  Add remaining ingredients and process until almost smooth.  Your salsa bliss is ready to enjoy.  Store any remaining salsa in the refrigerator or freezer.
To watch, go to: https://www.youtube.com/watch?v=UqPmA2Gp8Jk
Abundantly yours,
Sandra Sheih
www.abundantlyfreecooking.com