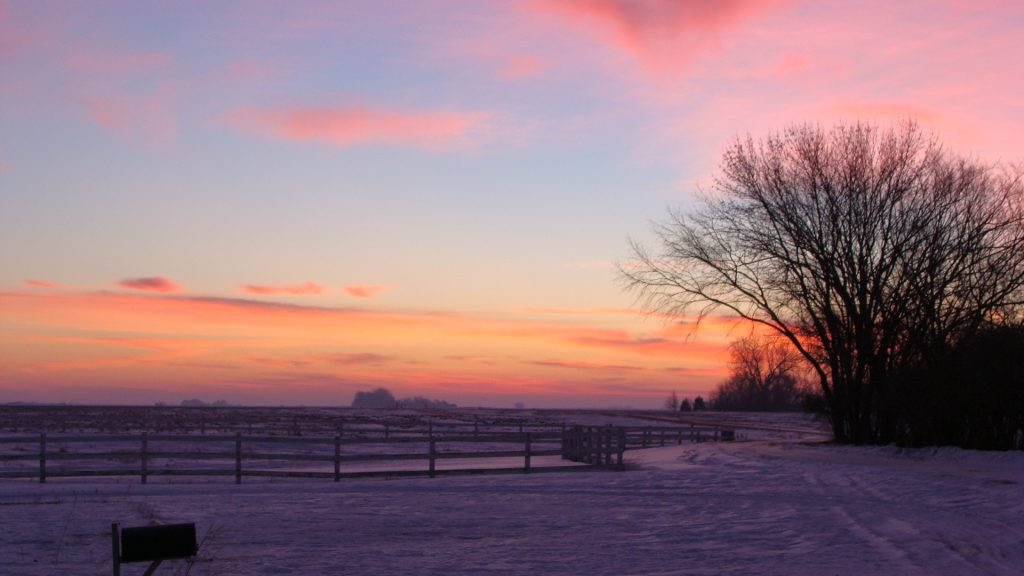 Many years ago on Christmas Eve, a winter storm dumped several inches of snow around our home. By midday, the north winds picked up and the temperature dropped to below zero. Our house quickly cooled. After some investigation, it was discovered that the fuel tank had gone dry. We were without heat. The oil company was contacted. A driver was dispatched. He was unable to come to our home, for the roads had drifted shut. The situation was not desperate, however. There was a fireplace in the living room and plenty of wood.
It was Christmas Eve. The glow of the fire and the lights on the tree created a welcoming environment for the celebration. We huddled in the warm room, ate freshly baked cookies, and exchanged gifts. It had been a difficult year financially, so the gifts were small but no less cherished.  We spent the night in the cold drafty house. We awoke to the smells of a hot breakfast on Christmas morning.
I have fond memories of celebrating Christmas that year. I was only a child, but I remember meditating on the true meaning of Christmas. I discovered that Christmas was about more than gifts exchanged one day each year. Christmas was a time for celebrating the gifts received every day of the year, gifts of family, friends, warm houses, and nourishing food. The greatest gift of all, of course, was the gift God gave to us on the first Christmas Eve. It was presented to the world on a cold night and in a warm stable. It was the gift of God's Son Jesus.
James 1:17 says, "Every good gift and every perfect gift is from above."
The season of Christmas offers us the opportunity to remember the one who has given us all things and to receive God's gifts with thanks.