5 Tips for Back to School
With Executive Director, Kathy Weckwerth
 "…but as for me and my house, we will serve the Lord."
Joshua 24:15b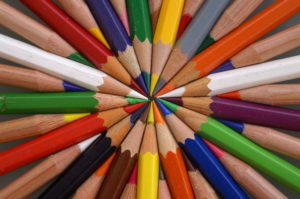 Friends,
It's here!  Back to school.  Fall and back to school means organization … and I love organization.  It means people are more focused, on task and getting back into a routine.
This week, as you prepare to send your child back to school, remember these 5 things that are important for developing a healthy child:
1) Have quality time with your family.
2) Don't get overbooked and overwhelmed
3) Create an atmosphere of comfort and safety
4) Set your children up for success and lastly
5) Make time for God as a family.
Thinking back of when my girls were little, we always approached the back-to-school-week with excitement, energy, and a little bit of trepidation.
The best way to start our days?  Together with God!
Don't put your child on the bus without a great breakfast, a hug and word of encouragement, and a quick prayer.
The days for raising children go by quickly and if ever kids needed stability, encouragement and God … it's now!
Write out these top 5 tips and keep them handy.   Get plenty of rest, remember to be present with your child and fully in the moment, and rely completely on God.