Best Life Ministries. . . help, hope, healing.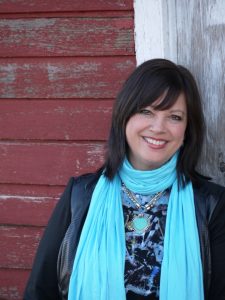 Today's women and men are overwhelmed, over-loaded, and under-encouraged. The more that I watched what was happening to people walking on today's journey, the more I asked God how I could make a difference. Many people are walking with a mentality that asks, "Is this it? Is this the best it gets?" They're tired and frustrated. Their workload is fatiguing to their souls and bodies. They're uncertain about how to tap into the resources that God provides us through His Word, His Son, and through the encouragement that we can purposefully learn how to make the most out of each day.
With those things in mind, I wanted to develop something that would bring Help for those who had hurts and pains, loss and anguish, or felt overburdened and overwhelmed from everyday life, and Hope through the saving grace of Jesus Christ.
In the days to follow, God began to orchestrate a team around me, utilizing individuals from all kinds of denominational backgrounds and professions, with all kinds of wonderful stories, to join together to begin this ministry called Best Life Ministries. And then, I realized not only did people need help and hope, but the more I prayed, the more I realized we live in a broken world where we need help, hope and Healing. Healing would come through speakers who are real and relevant, who meet individuals where they are, by sharing their own personal journeys, and connecting them with the Ultimate Healer…Jesus.
Best Life is a "conference in a box." We take this conference made up of main session, workshop speakers, and worship band to the local church. We partner with that host church to provide all of the steps to help them set up and present a successful conference, including: intercessory prayer teams, posters and advertising, an event-planning team and administrative assistance.
At Best Life Ministries, our desire is to lift up and redirect people's hearts and minds, so that they can focus on the Savior, who meets our needs, give us hope, and encourages us to walk out the Best Life we can.
As someone who was once walking with a victim mentality, I have now been able to walk through that, push past that pain, and am freed up to embrace the good news that Christ died for me and has made me new in Him. With that knowledge, I strive each day to embrace the plan and life that God offers us … a better life … our Best Life. Our goal at Best Life Ministries is to help people realize this, and in so doing, we believe that when you make that conscious effort to allow God to be the Lord of your life, with that decision, you open up His authority to embrace your Best Life.
Contact Us Today for a conference location near you, or to deliver a conference near you.

Purpose Statement
To create help, hope and healing by bringing the knowledge of Christ to the hearts and minds of individuals everywhere.
John 10:10
"I came so they can have real and eternal life, more and better life than they ever dreamed of."
Donate to Best Life Ministries.