Best Life Ministries & The Lillian Building Present:
This event is now closed for online tickets, but you can show up at the door!

 Saturday, April 18, 2015~ 8:30 a.m.-3:00 p.m.  Women's Conference "Get on Track!"
Main Session Speaker, Founder, Executive Director, and Author, Kathy Weckwerth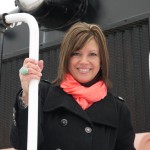 "Get on Track!" Feeling derailed with your busy life? Jumped the track and headed in the wrong direction? In this main session, be ready to get on board and on the right track with Kathy as she helps you to determine how to train your heart and mind to recognize God's purpose so that you can live your Best Life. Kathy is the Founder & Executive Director of Best Life, as well as the author of the 10 week women's Bible study called be.attitudes (kathyweckwerth.com)
Kathleen Sogge, Director of Prayer Support, Workshop Speaker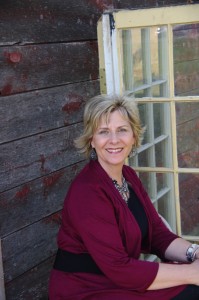 "Letting Go of Fear and Worry"  Today's woman gets derailed with the busyness of life and can become overwhelmed with a fearful heart and a worried mind. In this workshop, Kathleen uses scripture to offer help and encouragement to release fears and worries. She will motivate you to get on track and receive God's peace.
Gary & Susie Esboldt, Workshop Speakers
"Developing a Stronger Relationship"Gary, Associate Pastor at First Baptist in Willmar, MN, joins his wife, Susie, to deliver an encouraging and challenging outlook on strengthening your marriage.  In this break out session, Gary and Susie inspire you to work diligently to get on track and protect and cultivate God's desire for us…a strong and healthy marriage.
Dr. Mary Schulze Michener,  Author & Workshop Speaker

"Living Your Best Life With Vitality"
Tired of feeling exhausted, run down, and stressed out? God designed us to live a life full of vitality, energy and enthusiasm. Join Mary in this workshop as she teaches simple tips, grounded in scripture, to help reduce stress, increase energy, and get on the right track to live your Best Life.
Featuring:  The Best Life Worship Band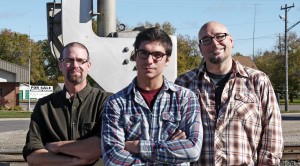 Tickets:  $35.00 Regular Admission.  Tickets are available at The Lillian Building, online, or at the door.
One day conference. Lunch provided: ham or turkey croissant sandwiches, green salad, chicken wild rice soup, and various desserts (chocolate, pumpkin, raspberry). Water, Coffee, Ice Tea.