Best Life Ministries & Church in the Grove present:
Saturday, May 14, 2016~ 8:30 a.m.-3:00 p.m.
Women's Conference "Blaze Your Trail!"
Founder & Executive Director, Author, Kathy A. Weckwerth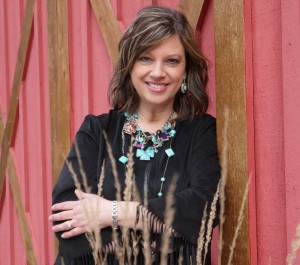 "Blaze Your Trail!" The Old West was a time where new territories were being explored, new ideas were being implemented, and new directions were being taken.  In this year's Best Life Conferences,  Kathy will encourage you how to take on new challenges that God is calling you to, by discovering His plan, embracing His ideas, and  following His divine direction for your best life.   (kathyweckwerth.com)
Dr. Mary Schulze Michener, Author &Workshop Speaker
"Keeping the Peace:  Reconciliation" In the old west there were men with white hats and tin stars on their chests to keep the peace.  As Christians we are called to keep the peace with people by building up, restoring, and healing relationships. Built on the principles found in Matthew 18, learn why and how to reconcile and keep the peace in your relationships.
Tiffany Felty,  Workshop Speaker
"Celebrating God through Psalm 119"  The long wagon trail from the Missouri River stretched 2,000 miles to Oregon. The longest Psalm in the Bible, Psalm 119, has 176 verses. In this workshop, Tiffany will encourage you to discover Jesus in every verse, stretch your mind to learn a little Hebrew, and celebrate powerful blessings as you explore the trail to the Word of God.
 
Best Life Tickets are  Free Will Admission!    Please call to reserve your spot.  Best Life:  320-316-3338
One day conference.  Light breakfast and Lunch provided by the church.
Breakfast:  muffins and fresh fruit
Lunch:  Rolled ham and turkey, homemade croissants, pickles, chips, potato salad, bars and cookies, iced tea, water with lemon, coffee.