Best Life Ministries & The Church in the Grove Present:
Saturday, May 2, 2015~ 8:30 a.m.-3:00 p.m.  Women's Conference "Get on Track!"
Church in the Grove~ 1025 Hwy 29 SE, Benson, MN 56215
Main Session Speaker, Founder, Executive Director, and Author, Kathy Weckwerth
"Get on Track!" Feeling derailed with your busy life? Jumped the track and headed in the wrong direction? In this main session, be ready to get on board and on the right track with Kathy as she helps you to determine how to train your heart and mind to recognize God's purpose so that you can live your Best Life. Kathy is the Founder & Executive Director of Best Life, as well as the author of the 10 week women's Bible study called be.attitudes (kathyweckwerth.com)
 Kathleen Sogge, Director of Prayer Support, Workshop Speaker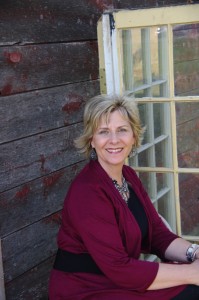 "Letting Go of Fear and Worry"  Today's woman gets derailed with the busyness of life and can become overwhelmed with a fearful heart and a worried mind. In this workshop, Kathleen uses scripture to offer help and encouragement to release fears and worries. She will motivate you to get on track and receive God's peace.
Dr. Mary Schulze Michener, Worship Speaker 
"Living Your Best Life With Vitality"Tired of feeling exhausted, run down, and stressed out? God designed us to live a life full of vitality, energy and enthusiasm. In this workshop, join Mary as she teaches simple tips, grounded in scripture, to help reduce stress, increase energy, and get on the right track to live your Best Life.
Pastor Bev Modlin &  Mary Weckwerth, Workshop Speakers
"When Faith Stretches ~ Stretch With It" Are you being stretched or pulled? Do you find yourself getting off track? Join Pastor Bev and Mary as they help you embrace a safe, secure, and dependable way to train your heart and mind to recognize God's purpose. Learn how He works through the stretching of our faith while we continue on parallel tracks with Him.
Tickets:   Free Will Offering.    Tickets are available online or at the door.
One day conference. Lunch provided by the church.