Best Life Ministries and Church in the Grove present a Men's and Women's One-Day Event
1025 Hwy 29 SE, Benson, MN 56215.  9 miles south of Benson on Hwy 29 .
Saturday, May 5, 2018, 8:30 a.m. registration 9-2:30 p.m.
Founder & Executive Director of Best Life Ministries & Author, Kathy A. Weckwerth
Unpacking Anger & Resentment
Hidden hurts, stored in our hearts, can stop us from becoming our best. When we allow sin and painful events to hurt us, we can walk through life stuffing those things into the suitcases of our soul. In her main session, Kathy wants to encourage you to make time to review what you've stuffed throughout the years and begin to allow God to help unpack your bags, freeing you from strongholds so you can live your Best Life!  (kathyweckwerth.com)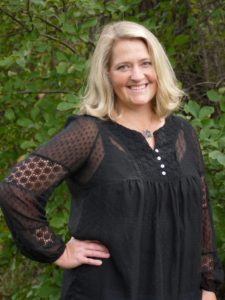 Motivational Speaker, Tiffany Felty
Unpacking Shame and Guilt
What if the church operated more like an AA meeting? Join Tiffany Felty for an interactive discussion on your Identity in Christ. By searching the Scriptures, you will unpack your bags of untruth, and begin to claim His truth so you will travel freely towards acceptance and peace.
Motivational Speaker, Dr. Scott Abrams
Unpacking Addiction
So many people in today's society are addicted to various things, whether it's drugs, alcohol, shopping, or pornography.  Whenever addiction is present in a life or family, it packs suitcases of guilt, defeat, depression, and remorse.  Join Dr. Scott and his wife Barb as they unpack their story of addiction.  Discover meaningful and relatable tactics that will allow you insight into this subject and will give you the key to unlock your bags that hold secrets, shame, and stuffed sin.
Motivational Speaker, Sara Hankel
Packing for the Journey, Not the Destination
In a world that accepts or rejects you by what you do, we can easily become discouraged.  In this motivational talk, Sara uses Scripture and her own personal testimony to encourage you that your call in life is more about Whose we are than what we do. This workshop will help you understand that at times God asks us to have our bags packed for the unknown and prepare for the journey … not just where we're headed.
Lite breakfast and lunch provided by church. Free will offering.