Best Life Ministries and Grace United Methodist Church in
Paynesville, MN Presents
Saturday, October 4, 2014~ 8:30 a.m.-3:30 p.m.
Women's Conference "Sink, Swim, or Set Sail!"
THIS EVENT IS NOW CLOSED FOR ONLINE REGISTRATION.  YOU CAN STILL SIGN UP AT THE DOOR AT 8:30 SATURDAY MORNING, OCTOBER 4TH.
Main Session Speaker, Founder & Executive Director, Kathy A. Weckwerth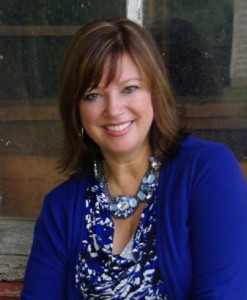 Sink, Swim, or Set Sail!" In this main session talk, Kathy will encourage you that God has a definite plan for our lives and it's not to be  overwhelmed!   Kathy will help you to  discover balance, encourage you to develop a dependence on God, and motivate you to overcome the storms of your everyday life and set sail for your best life.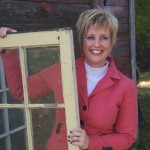 Dr. Mary Schulze Michener:  "Moving Forward After Forgiveness" In this workshop, Mary will look at what happens after we forgive others.  Mary will help you discover ways to move past guilt, shame, and anger, those same emotions that lead you back onto the path of unforgiveness.  God wants to remove everything that is holding you back, and set you free!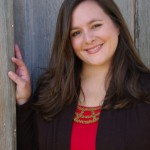 Sandra Sheih:  "Hey, Superwoman!  What's Your Kryptonite?"  Today's society tells us we are "Superwomen" that can successfully do it all.  In this engaging workshop, Sandra helps you know God's design for the real Superwoman, and will help you identify, combat, and replace the "kryptonite" in your life that is tearing you down, and replace them with God's desire for you and your best life.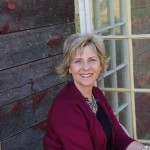 Kathleen Sogge:  "Finding Contentment in a Discontented World"   Life can be overwhelming due to circumstances we can't control, and in this interactive workshop, Kathleen helps you to discover what to do when the waves of life overwhelm you, and determine why you are feeling discontent.  With truths from scripture, Kathleen delivers practical applications on how to work at being happy and content on your personal journey.
Tickets:  $30.00 Regular Admission
One day conference. Lunch provided by the church.   Tickets will also be available for purchase the day of the conference.
Lunch Menu:
AM – Mid-Morning Snacks
Mini Caramel Rolls (Assorted)
Mini Muffins (Assorted)
Orange Juice
Coffee
Water
Lunch
Baked Ziti
Creamy Chicken Lasagna
Creamy Tomato Pasta (or Rice) Bake (Gluten Free – Vegetarian)
Fresh Fruit Salad
Green Tossed Salad with Strawberries & Poppy Seed Dressing
White Dinner Rolls & Onion Dinner Rolls
Pumpkin Pie Dessert with Whipped Cream
Apple Crunch with Whipped Cream
Coffee
Milk
Water
Mid-Afternoon Snacks
Cheese Cubes
Assorted Crackers
Mini Carmel Rice Cakes
Cracker Jack Cookies
Ginger Cookies