This event is now closed for online registration.  You can purchase a ticket at the door.
Best Life Ministries & St. John's of Biscay Church present:
Saturday, September 19, 2015~ 8:30 a.m.-3:00 p.m.  Women's Conference "Get on Track!"
Founder & Executive Director, Author, Kathy A. Weckwerth
"Get on Track!" Feeling derailed with your busy life? Jumped the track and headed in the wrong direction? In this main session, be ready to get on board and on the right track with Kathy as she helps you to determine how to train your heart and mind to recognize God's purpose so that you can live your Best Life. Kathy is the Founder & Executive Director of Best Life, as well as the author of two 10 week women's Bible studies called be.attitudes and The Story of My Life:  Joseph (kathyweckwerth.com)
Kathleen Sogge, Workshop Speaker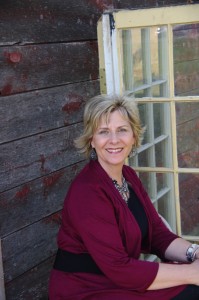 "Letting Go of Fear and Worry"  Today's woman gets derailed with the busyness of life and can become overwhelmed with a fearful heart and a worried mind. In this workshop, Kathleen uses scripture to offer help and encouragement to release fears and worries. She will motivate you to get on track and receive God's peace.
Bev Modlin,  Workshop Speaker
"Don't Agonize!  Organize & Prioritize"  With scripture, strategies, and her own personal testimony, Bev encourages women to take a look at the busyness of their lives, promotes them to organize and prioritize, and motivates them to find security and peace, through a more simplistic lifestyle
Tiffany Felty, Workshop Speaker

"Celebrating God Through Psalm 119" All aboard to Join Tiffany in a creative approach to studying the longest Psalm in the Bible, Psalm 119.  In this workshop, Tiffany will encourage you to discover Jesus in every verse, stretch your mind to learn a little Hebrew, and celebrate the powerful blessings as you journey within God's Word!
Tickets:  $35.00 Regular Admission.  Tickets are available at St. John's of Biscay Lutheran Church, online, or at the door.
One day conference. Lunch provided by the church and includes soup, sandwiches and bars.