Delayed Answer.  How do we deal with the waiting on God?  Sometimes I sit and stew about what I could be doing differently, what am I doing wrong?  How can I live my life "better for God" so that He'll pour out and answer those prayers faster!!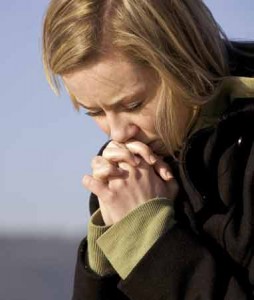 But through my life, I have been able to see, looking back at the timeline and how He orchestrated things just so,  just when it was the perfect time, so that He and His purposes were glorified. 
Like when Best Life started.  I had just received a prophetic word that lifted my heart and filled me with great hope that my life's events would be used to help bring healing and wholeness to women.  When Kathy called me to say God had put me on her heart to call, it was amazing to witness His hand in the timing. 
I had just gotten through that "first year of firsts" without my Jeremy and was wondering when that magical relief from grief would kick in.  Only to discover that the second year didn't feel much better!  But to be able to pour out and share how God sustains me, to share how He romances me when I'm having a tough day, to point out how He desperately  wants to be intertwined in my daily thought life, my activities, and my deepest recesses of my hurting heart, well, that is where healing takes place, to see purpose in pain. 
There is purpose in it all, as hard as it is to see in the moment. Purpose.  I want to live my life "on Purpose."  His purpose!! 
So, to encourage you all that read this blog, take that next step, do the next thing, and keep looking up.  He's there in it all.  As Beth Moore says in her Esther study, "our history is not amputated from our destiny".  When it feels the heaviest, when the pain is too great, He's there, waiting for us to hand it over and to sit at His feet, to lean into Him, and to rest in His presence. 
We can do that anywhere, because He's everywhere.  I sit, pray, and wait for my husband to find full time employment, for my sales job in electronics to increase and see some fruit from the hours invested in selling, calling, quoting, and Despair knocks on the doors of my heart, my thoughts can begin to spiral out of control.  But I look up, pour out my heart, and crawl into His lap once again.  I rest there, knowing that God is in control, that all the circumstances that swirl about me each day are ALL temporary, and that He is the One Constant that I can count on for forever! 
Trust in the Lord with all your heart, and lean not on your own understandin;, in all your ways acknowledge Him and He will make your paths straight. (NIV) Now that is an answer to hold onto!!