Hi, Val,
I received an offer from my bank to refinance my car.  What things should I consider?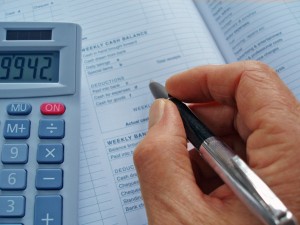 Again it comes down to your goals.  Look at refinancing to save interest but keep the remaining term or less than the remaining term.  For instance if your current interest rate is 5.9% and you have 36 months remaining and your bank is offering  1.9% for 36 months with no closing costs then you would in fact, be saving a substantial amount.
And if you shorten the loan, say for 24 months, you may have a higher payment but will save a substantial amount in interest and pay off the debt much quicker.  However, if you  refinance at the lower interest rate but extend the term out  longer than what your current remaining term is, you will not be saving as much, if any, in the long run.
The loan consultant will pull a copy of your credit report, and although the bank may advertise a rate, depending on your score, you may not qualify for the advertised rate.  A general rule of thumb is that the rate that the bank will advertise in their marketing, is typically for credit scores of 740 and above.
Ask a lot of questions regarding loan terms, costs, payments, etc., so you can evaluate whether it is a good option.  Be prepared with the information your bank will need so that you don't waste a lot of time.
The bank will ask for standard application information such as your name, social security number, address, last 2 years of employment and gross income information.  Also know what the balance is that you currently owe, VIN number of vehicle, and the vehicle options (such as sunroof, auto locks, additional extras).
The typical documentation you will need is as follows:  copy of drivers license, copy of most recent loan statement, copy of insurance, copy of title.  If you have those items available, a car loan refinance can usually be completed in about a week.