So there we were.  Chandra, Thomas, Justin and me at the Basilica, downtown Minneapolis.  We were filming a video that Thomas' company "Good Soil" is producing.
Chandra had called me about a month ago and really wanted to document her testimony, so that Best Life could use it at our conferences, when she could not be there.  She's in graduate school now to become a chiropractor, and it's hard for her to get away from classes.
I'll never forget the day that Chandra first told her story.  She sat on the step of our church's stage and her voice shakily recited some of what had happened.  It was her first attempt and I knew how hard it was for her.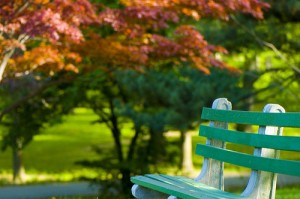 Her attempt was blessed, as God so frequently works through us, and women were moved to tears.  God is so wonderful about using our darkness, our hurts, our pains, our trials to help others, just as Paul tells us in scripture (II Cor. 1:3-4 "Praise be to the God and Father of our Lord Jesus Christ, the Father of compassion and the God of all comfort, 4 who comforts us in all our troubles, so that we can comfort those in any trouble with the comfort we ourselves receive from God." (NIV)
Young girls and older women lined up to share their stories with Chandra.  I watched them line up to pray with her, as she offered comfort to each one with her listening ear and her prayers of hope and healing. One young girl in particular, followed Chan around during the two-day conference.  How did Chan do it?  How could she forgive the attack that had been thrust upon her?  Chandra listened.  She helped.  She encouraged.  She prayed.
That same young girl, many months later was baptized, through the church, out in the middle of a neighboring lake.  I sat on the grassy lawn and watched her as she came out of the water.  Something inside my heart came full circle.  I thought of my own daughter and how the hands of her assailant were tightening against her throat as she cried out to God, unafraid of death, knowing that if it was her time to go, she would meet Him.
 But it was not her time to go, and she arose off of that cold cement basement floor, grasping for breath…but alive. 
I watched as the young girl came out of the water, once close to the death of darkness and sin, now breathing in the exhilaration of air and life from God.  It was full circle.
But for today, the air was cool and the sun was shining brightly.  My child stumbled over her words, not wanting to go back to that moment in time when her attack took place.  Who would?
She sat on a bench in front of the same court house where the attacker's case was reviewed for prosecution. 
Thomas calmly and patiently asked her to take her time.  He pointed out the value of the story being told to the camera, so others might receive hope and comfort from a God who restores and makes all things new.
She stumbled.  She cried.  She stammered. She could not do it. 
We waited. 
I bit my lip to hold back tears. 
The camera rolled.
She tried and failed.  And tried again. 
And failed.
But after the calming voice of Thomas, I watched her take a deep breath.  And she continued with her story, stopping along the way to catch her breath, to look down, and to cry.
When we finished the project, I felt a few years older.  A sickening pang in my stomach asked why.  Why did this have to happen to my child?  Why?
We left to get some dinner, and afterwards, as I dropped everyone off, I hugged my child and told her how I was so very proud of her.  I thanked her for doing the hard things in life and telling the tough stories that we'd rather lock away into the deepest closets of our minds.
I got into my car and drove towards the farm.  But not until after I drove past the house where it all happened.  I looked up at the blackness.  The lurking evil that continued to spin around in the trees and windows were there still mocking me as I looked up at the house. 
And I began to weep, uncontrollably.  Evil, for several moments in time had won.  It had taken its course and had fervently won.  And I cried.  I yelled.  I drove.
After about 45 minutes, I began to listen to the quiet voice of the Holy Spirit within my heart.  Death has not won.  It did not have the victory, He reminded me.
Jesus laid on the cold floor of a tomb, and three days later He rose again.  He conquered death and sin.  Evil did not win.
Chandra's plea is that if this story helps one woman, it was worth it to go through a near-death experience. 
And as I think of my child and the hundreds of women she will help, not just today, but in years to come,
I know this one thing:  Evil did not win.  Death did not conquer.  And God has used this pain, this suffering, this horrific thing, to bring help, hope and healing to our friends, families, neighbors, and strangers, so that they might know Christ at a deeper level.  So that they might know that Jesus came to give them life.  A better life.
Their best life.