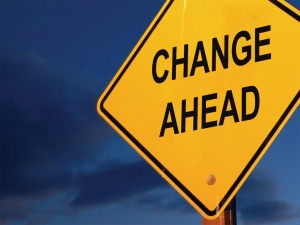 Change Ahead
To listen to this one minute Best Life Thought, turn on your speakers and click on the play button below.
Hi, this is Kathy Weckwerth from Best Life Ministries. Here are some thoughts for living your Best Life, today.
The beginning of a New Year means having a clean start….a do over, and as we begin 2012, I'm asking myself "what do I need to change?  What is it that isn't working?"
Sometimes we get so used to things that aren't quite right, that we begin to believe that's how they are always going to be, and we settle and we give up.
Maybe you're not happy in your job, or you have a broken relationship with your child.  Perhaps you've added on a few extra pounds or you've become negative in your attitudes about life.
Scripture tells us in John 10:10  "I came to give you real and eternal life.  More and better life than you ever dreamed of."  I believe that God doesn't want us to just live a better life, I believe He wants us to live our best life.
But to live our "best life,"  we have to make some effort.  We need to envision the change, believe for the change, and make the change. And with God's help, all things are possible.
This week, begin a fresh start by eliminating the things that are holding you back.  Work on making changes that will make your life better.
It's never too late to make changes…start today…start living your best life.