I told myself this morning that I would do a mind trick.  At times, I tell myself  something  that helps me get through a tough situation.  I call them….mind tricks.  This morning, I told myself that I was going to be playing piano and leading worship for a funeral for a nice woman that I didn't know.  And I told myself I'd look for Mary later.  We'd chat…everything would be fine.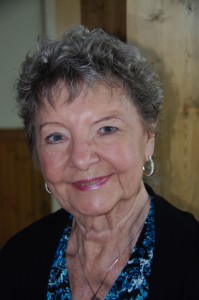 I know….I know….it seems ridiculous…but desperate times call for desperate measures.  If I was going to support the Anderstom family and Mary's friends,  and deliver everything I promised Mary, I would need to work hard to make it through without falling apart.
As I walked in the church, I made my way to the piano on stage.  Some 6 years ago, I remember the day I called Mary to tell her I was driving to the Twin Cities to look for a piano for the church.  I sat down in the Schmidt Music Warehouse and played piano after piano, searching for the exact one that called to me…that would become a friend to me.  I had found it that day, called Mary elated, and together we prayed that the church would  purchase it.  They did.   It had served me well Sunday after Sunday for the years I was there, and this morning I whispered a quiet, "hello, old friend…I need you today," to it.  It will always be a friend to me….I sought it out, picked it out of hundreds, and the response of the keys, sound quality, and the way it worked with my emotions and fingers, made it a perfect fit.  I placed my music on top of the piano and began to press the ivory keys, listening to the clear tones and remembering….remembering all of those Sundays.
Week after week, I worked hard at that church, creating dramas, live music videos, delivering worship, and talking to the congregation.  And week after week, Gene and Mary Anderstrom encouraged, hugged, and loved me, all the while becoming my favorite cheerleaders. I looked towards their pew at the front of the church, and reminded myself….oh, yes…I'll talk to Mary later…right now…I'm playing for a funeral.
The morning was lovely.  Friends reminisced of days gone by when Mary was in highschool or dating Gene.  Family members quoted things that Mary frequently said, and tears and hugs flowed freely.  I watched from a distance, trying to protect myself.  I had a job to do…for Mary.
I love Mary's family. They have personality pieces of Gene and Mary, but mostly, the daughters and granddaughters remind me of Mary.  Each one, displaying some unique trait of this marvelous woman we called mother, daughter, friend.  I wondered if they felt like I did….deep down inside, I knew it would have to be dealt with…but right now…I prepared for the funeral.  I felt numb.
The gloomy music that was flowing from the sound system was not right, and I quickly directed an order for Mary, as I could hear her reciting her requests for this day.  WE both knew the day would eventually arrive because her cancer would take over.  The music was replaced with what Mary would want…..upbeat worship tunes….Hillsong and Matt Redman.  I could see Mary smiling.
The Worship Band, Garth, Amy & Todd, watched me,  as I directed them to come in with the songs "You Are My King" and "How Great is Our God."  I can't explain why….I just knew that God was calling me to lead worship…and so I picked the 2 songs that I had led Mary in so many times.  The family came in as the congregation sang these words by Tomlin, "How great is our God…sing with me how Great is our God…and all will see…How great, how great, is our God."  Mary would be happy. 
Pastor Phil got up to speak.  He was his usual self.  There's something about him I will never understand.  He has an innate ability to deal with sickness and death.  He is always calm and stable, and you just feels safe around him.   I thought when it's my time to meet Jesus, I'd want Phil there.  Mary loved him so….she prayed for him continually and never had anything but extra concern and love for him.  "Phil's a gem," she'd tell me.   I listened to his words now about Mary, and prayed that I would not cry.  I recounted in my mind some of the fun days I had with Mary at our conferences, lunches, prayer retreats and just days where Mary drove into church and said, "Let's go to lunch,"  or times we'd sit out on her porch and watch the lake.   Anything to keep my mind busy.
Mary's brother Gregg spoke next.  He reminds me of Mary.  He is kind and tender.  I watch him and am reminded of how he thanked me for being with Mary.  I thought….I wish there were words to express how I am the one that was thankful to be with her.
Then it was Maxine, Mary's sister.  She read Mary's article in Best Life's  YOUR BEST magazine.  I remembered how Mary called me in April and said, "I want to write Kathy.  One more time.  I want to write for you. "  And she did.  It was lovely.  As Mack finished the reading, I reminded myself it was time to deliver what I had promised these past 7 years….Mary's heart.
I could hear her saying,   "Make sure that my funeral has the plan of salvation.  Make sure people know about Jesus dying on the cross for their sins.  Forget talking about me, just talk about God." she said.
The words flowed from my mouth, and I pretended I was at one of our conferences.  When I finished, I realized that I forgot to tell about the family and how I saw Mary in them.  Oh, well…I'd tell them later.
That was this morning.  It is now late at night.  I thought back about how when I drove home alone, I allowed myself to fully comprehend that one of the best friends I had ever had, was no more.  Gone are the days (and it was most everyday) where I would call and fill her in on my day and see how she was doing.  Gone are the days of delivering prayer requests, and asking why my fudge frosting was grainy.  Gone are the days where I would comfort her as she would ache from the loss of  Gene or her daughter, or tell me that she just wanted to go Home.
A listening ear, a cheerleader like none other, a supporter of our ministry, a prayer-warrior, and someone who told me daily…."I love you…" is no more.  And how do you turn off this dull ache inside your heart?  How do you stop these tears that seem to continue to flow?  And how do you go on knowing that the person that meant so much isn't here anymore?
I don't know how you do it.  I thought it was only going to be this painful when my father died.  I realize now, it's the same pain.  It's the pain that comes with death and seperation.  Do you know which one I mean?  I hate the feeling.  It's a numb, dull ache…it's a empty valley that seems to be black and dark…and I feel lost.  I feel dread.  I feel alone.
Tonight I allow myself to feel that and I cry.  It wasn't just the tears flowing down my cheeks. No,  I went out to my car and sobbed.  Loudly.  Hard.  And I let myself feel the pain.  I was there at the funeral.  At Mary's funeral. I comforted.  I hugged.  I listened.  But now…I cry out to an Almighty God who knows my pain and sees my heart.  He knows…He lost His Son….for us.
And tomorrow will come….and I will learn what life is like without this wonderful friend…this amazing example.
But for tonight…..just for tonight….I will allow myself to continue to cry.  Somehow the dull pain in my heart seems to be a piece that is broken.  And I take a small delight in knowing….I did what she asked and I know she was pleased….for I shared her heart….
John 3:16 "For God so loved the world, that He gave His only begotten Son, that whosoever believes in Him, should not perish but have eternal life."
Thanks for being a part of my life, Mary.  I will forever be grateful.
(the following is the talk I delivered today at her funeral:)
Who Was Mary Anderstrom?
Prayerful, supportive, encouraging, selfless, accepting, loving…
The best caramel roll maker, chocolate cake with fudge frosting baker, caramel wrapper….
Mother, sister, grandmother, great grandmother…..friend that anyone could have… 
That was Mary Jean Anderstrom. 
It was many years ago, I came to this church, taking the position as Director of Worship & Creative Arts.  I had led worship on a Sunday morning, and when I arrived in my office the next morning, there was the loveliest email from a woman named Mary Anderstrom. 
I raced into Phil's office and asked him, "Who is this, Mary?" handing him the email.  "Mary Anderstrom….he looked straight at me and said, 'Kathy, if you have Mary as your friend…you're set….She is an encourager and a great prayer warrior.  She is the most loyal and dedicated friend you could ever have."  I smiled and walked out of his office and got myself a couple of big strips of tape and pasted that email right to the wall.  Every day I read it.  Every day I was encouraged.  But Mary didn't just do that for me… 
Day after day I would meet people who Mary had loved. People in this church. People in this town.  People from all over.   People who she invested in…people who had met with some sad tragedy, some hardship…divorce, loss of a job, a move, death, and yet they had met Mary, and for them, life had changed.  She had become the hands and feet of Christ. 
When I look at us, all of us here, we have been changed by Mary.  God used her in our lives to make a difference.  What would this world be like if each one of us went out and did what Mary did?  We took people under our wing….encouraged them….prayed for them….cared deeply about them?  We too…could be life changers. 
Mary loved her family so deeply.  And she loved people deeply. She could see farther into your life than you could.   One day, after my daughter Chandra was attacked and almost killed, I spoke with Mary about my desire to create a women's ministry.  Little did I ever know that Mary knew all about women's ministries.  You see, she never spent much time talking about Mary…she was just all about you…when she was with you. 
I cast the vision to Mary in my office here at First Baptist.  About 5 months later Mary brought some caramel rolls in for the staff and sat down on my couch watching me.  "What?  What?  I asked."  "Someday….she said….Someday you will not sit here. Someday you will sit behind the desk of your own ministry, Best Life, and you will help women."  It was kind of a vision from God….kind of a passing of the torch….kind of a prophetic word….because that happened. 
Mary was instrumental in the encouragement of the ministry Best Life.  She met, shared ideas and concepts, helped to craft who we were and what we did.  Mary inspired me daily telling me over and over, "Whose the leader, Kathy….You're the leader." 
Being a fabulous writer, Mary began to blog for our website.  She crafted and created the most amazing correlations between being who she was, and God being who He was.  She wrote a fabulous article for our most recent magazine, that you heard from Mack this morning. She also wrote countless numbers of emails to our ministry staff, praying, pleading, and begging God for answers.  
An incredible organizer, Mary created a prayer guide for our ministry.  Step by step, she would meet with the women's leaders where we were headed for a conference, and would call and email them, pray with them, encourage them.  The day of the conference, Mary would prayer walk the church with the team.  Day after day, Mary prayed for us, over us, and with us.  I still remember one of the first times we prayed here together in this very building, with Sue Kaihoi, as I watched this wonderful woman of God, Mary Anderstrom, kneel before our Mighty God, to declare her desires and needs for her family, her friends, and our ministry. 
Age never meant anything to Mary.  From getting up to clap and raise her hands during worship, to making sure she had the cutest boots for fall…that was who she was.  
Today, we are here to celebrate her life.  And who Mary really was is this…someone who deeply cared about our hearts.  I promised Mary for the past five years that I would share with you her heart while we're here in this moment in time and space.  Each time she'd get her cancer back, we'd plan the funeral.  I would say…no…no….let's not…..but this last time, I knew we had to. 
Today, she wanted you to know this….her deepest desire is that you would know that God sent His Son Jesus Christ to die on the cross for our sins, and that you would live a life devoted to serving Him.   God loved us so much, that His Son, Jesus, gave up His glorious home to be here on earth, to die for all of us.  All you have to do is to pray, ask Jesus to forgive you of your sins, and ask Him to come into your heart….today. Don't wait.  And when you pray that prayer, start following Him. 
It's hard to think about tomorrow, next week, or even next month without Mary.  I have kept her phone message from 3 years ago….and save it every 30 days, just to hear her laugh and her sweet love for me.  I carry my cell phone with me as it has the dearest most encouraging email from her.  You see I'm a better person because Mary was in my life. 
The best part about Mary…is that she left behind a piece of her in each member of the family she has.  Her care giving is in her sister Maxine, her tenacity in her sister Judy, and her gentle love in her brother.  I see her loyalty in Jane, her caring heart in Kris, her hugs in Jim, her strength in Shelly, her humor in Stephanie, and in each one of the grandchildren and great grandchildren, you can see little glimpses of her smile, her laugh, her love. 
At my own father's funeral, "Daddy" to me, "Duane" to the rest of the world, a little 4 year old girl came up to me.  Beautiful long blonde curls fell down past her shoulders and tears in her eyes, she pulled on my leg and asked me, "Did you know Duane?"  I told her "Yes, I did."  She said, "He was my best friend." 
Did you know Mary? ……… She was my best friend.