I peeked in the room at my child.
She is surrounded by her pillows, blankets, and a small, white bunny peers out at me.  And I am thrown back in time.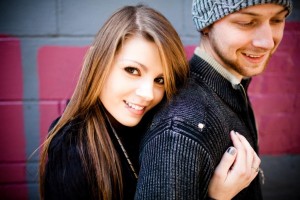 Twenty three years ago, I peeked in the room at my child.  She was tucked into her crib, the warm spring sunshine warming the room, and gently touching her cheek, my baby was surrounded by her pink blankets and a small, white, chenille bunny peered out at me. 
The bunny was made by Patty. That's all we knew.  We didn't know much about Patty except that she created Mr. Bunnies, and as the years went by, Mr. Bunny was repaired and stitched, and loved so much, that I think we actually had to order another 4 white Mr. Bunnies, before my child entered her teen years.  
One of the most wonderful days of my life came on a warm spring day, just like today.  Jenessa was just turning three.  We walked into the familiar arts and craft shows, where the original Mr. Bunny was found during my pregnancy, and my sweet little child, ran…..as fast as she could…with arms wide open, embracing each and every (I think there were about 15) bunny. 
Arrays of white chenille, yellow, pink, blue and green, sat proudly displayed in Patty's booth.  Each bunny received a hug, and a scream of glee.  "My Mr. Bunny!" she exclaimed.
 That day, she picked out a yellow one, and her sister picked out a pink one, shortly to be owned by Jenessa, as well.  To see Jenessa so elated with the sight of all of the bunnies in front of her made me cry. 
Throughout the years, Mr. Bunny has been there to watch as she has lived her life.  Sometimes he waited on the bed, sometimes he was lost in the backyard by the swing set, or left at the neighbor's home, but nevertheless, he has lived a full life.
One day, last year, when things were going well, I found him tucked into the sock drawer, only to find him a couple weeks later, on the bed, when life had taken a sudden turn for the more difficult. 
My child has endured teasing, ridicule, 3 moves, several jobs, a parent's divorce, a couple of different high schools, 2 colleges, and many trials.  Mr. Bunny has never left her side.  And I have watched her cling to God and hold tightly to her bunny. 
Who would have thought that as I placed the bunny in her bassinet at the hospital that first day of her life, it would never leave her side? 
This morning, I wink at Mr. Bunny.  As I hear the rhythm of her breathing and make sure she is covered, I look at the two of them.  And I wonder if when my child gets married next week, if this sweet friend will retire to the sock drawer, once more.  Perhaps he will make another appearance down the road when Peter and Jenessa have their own baby in a little crib with the sun shining warmly through the window. 
But for today, I realize that life as we know it is slipping slowly out of our hands.  And a new day dawns, with happiness and glee, with a mother's heart following the child out the door as she leaves for work now..and in a few days…for a start of her own life. 
And for now…it's me and Mr. Bunny.  I think for now…he can just stay right there on the bed.  No sock drawer for him….not now.