With the start of a New Year…we always have new resolutions.
With the start of those New Year's resolutions, there always come thoughts, concerns, comparisons, and ideas.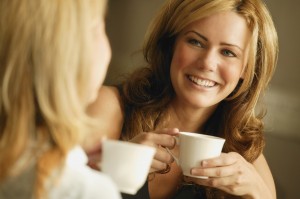 But as I have been chatting with various friends and family members, I see a thin thread of similarity everywhere I turn.  Life is hard.
It's not just the jobs, or lack of, or juggling the money, or lack of, or even the working, running kids here and there, devoting time to your relationships with others and God, it's also about problems.  Big problems.  Many problems.  Everyone's problems.  Problems. 
Each life consists of various things that make a life up.  A body, a mind, a heart and soul, a conscience, beliefs and morals, choices and yes…I will say it….problems.
If you and I, even as total strangers, met for coffee at Caribou, we could discuss our family, our jobs, our likes and dislikes, and our beliefs, but more than anything, we would have this one lingering connection…trouble.
Trouble isn't spared from anyone.  It arrived with the bite of the forbidden fruit and it has taken up its occupancy in the days and nights of the lives we live.
Some days I like to ignore it.  I just pretend that the things on the list of troubles are not real.  Okay, that lasts for about 45 minutes and then we're thrust back into reality.
Some days I like to share it.  "Mom!" I scream.  Kathleen cheers me on by telling me that even in his 90's, her daddy one day, when afraid of falling, yelled out, "Mom!"  But moms have their own problems.
My daddy always told me that there are certain things that we can't do with others.  We can't come into the world or leave the world with them…we must go alone.  We can't really face our problems with people, each one of us may have them praying or cheering us on, but for the most part, we face it alone.
Or do we?
Scripture tells us in Hebrew 13:5 "Never will I leave you….Never will I forsake you."  And again in I Peter 5:7 "Casting all your care on Him for He cares for you." And yet again in John 16:33, "In this world you will have trouble, but be of good cheer…I have overcome the world."
No one else understands our problems more than the gracious God who created us.  His Son lived here on Planet Earth and suffered ridicule, jealousy, hatred and miscommunication from mankind….continually.
He knows what it's like to have no place to call home, disciples who believe you but don't always "get" you, people who have no faith surrounding you, depressed, lonely and miserable showing up at your feet for help, friends forsaking you, mothers not being able to help you when you're on a cross, and the whole world, including your Heavenly Father, turning away as you suffer on that same cross for the sins of the world.  He gets it.  He gets you.
Problems come in various shapes and sizes.  Some little.  Some big.  Some even bigger.  When you realize that one important thing:  that no one really can walk through it totally and completely with you, you begin to sense a fear that makes the problem worse.  But when you realize that OTHER important thing:  you are never alone, as long as you call Jesus your Savior.  Then, with that knowledge, your problems are still there, but they become easier to walk with, easier to deal with.
You are not alone.  Your problems matter to a really big God, even though you and I are really small in this scheme of things.
Resign with this new year, that yes, there will be problems.  Yes, they will come and go, some resolved and some lingering.  But, you are not alone and Jesus walks victoriously beside you, wanting you to walk victoriously through your life.  Rise above them….take His hand….and keep walking.