Mark 6:30  The apostles gathered around Jesus and reported to Him all they had done and taught. 31 Then, because so many people were coming and going that they did not even have a chance to eat, He said to them, "Come with me by yourselves to a quiet place and get some rest." NIV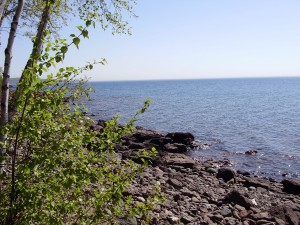 The topic at Best Life Ministries' 2012 conference is about Filling Up on the Good Things of God, and the team has worked hard to find the needs of today's woman, and offer help, hope and healing at our conferences.
 I have focused my main session talk on recognizing what the fuel indicator of your heart reads, and once focused on where that's really at, developing a plan on how to fill up with God. 
The way that I remember things, is…the easier the better!  So I came up with
G-A-S  
G-God's Word (reading His Word and developing a deeper relationship)
A-God's Attributes (maintaining a character filled with God-like characteristics)
S-God's Spirit (depending on the power of God's Spirit within you if you know Christ as Savior) 
During the day together, we will direct women to re-focus on God and setting their priorities. 
However, last week….something strange happened to me.  I experienced the death of a close friend, a big weekend with a conference, and some migraine headaches, and all of a sudden it dawned on me.  Sometimes the emptiness that we feel is not necessarily just our busyness and what we're doing.  Sometimes the gas gauge isn't reading empty because we're not praying or reading our Bibles. 
Sometimes our tanks are just draining slowly because of Life that is happening to us and around us. 
Even after my time in the Word and prayer time, I still felt exhausted.  It's then that I remembered that Jesus would preach and heal people, and tell the disciples it was time to leave and go away for some quiet rest and restoration. 
And so, after reading that scripture, I put on my most comfy pair of pajamas (at about 1:00 p.m.), brewed a large pot of tea, watched my favorite Audrey Hepburn movie (Funny Face), took a long nap, and informed my husband, Farmer Dean, that for supper we were having mac and cheese, and hot fudge sundaes.  (he was as happy as a clam!) 
The ways to fill up an empty tank with Gas are remaining close to God and continuing to thrive in your relationship with Him.  And then, there will be days when you just have to take time to rest and care for yourself…..really take some time.  I call it feeding the soul…feed it with God's Word, and His Spirit….and feed it with the good things of your life…comfy clothes, good sleep, comfy movies or books..and great food.  
After that little bit of soul care, I was back on the road and driving down the path God has placed me on…..my Best Life. 
Take time for yourself and remember…it's never too late to make changes…start today….start living your Best Life!