I have an old worn-out, black, Gap turtleneck.  I've had it for about 15 years.  I have to admit it, that when I'm at my worst….feeling blue…feeling insecure, feeling…at my lowest, that turtleneck gets pulled down off of the shelf.  I pull it over my head, and it fits tightly around my neck, and gives me a sense of security.  Unfortunately, I have to keep taking a few stitches here and there, to repair it, simply because it's old and worn out.  But, nevertheless, it brings comfort.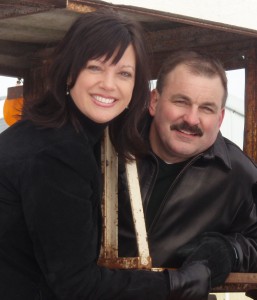 Do you have something like that in your life like an old sweatshirt?  Perhaps you have a favorite pair of old sneakers or maybe an old sweater from your grandma?  At times, I have realized that I can take such comfort in the well-known, and well-worn that I ignore anything else. 
And at times, I forgo the new, the lovely, the different, because I just want what I want….what I know. 
That's what makes me feel comforted and comfortable. 
Today, for the first time in a long time, I went to my wonderful church, and when the amazing time of worship was done, when our incredible pastor had given his moving sermon, and the last Amen was uttered, I felt it….incredibly alone. 
I have served most of my life behind the piano in Churchland.  I have seen from a bird's eye view what it means to look out at others and how they're mingling with one another, or with their friends and family. 
For years, the pastors and I have encouraged our congregations to reach out past the well known comfort of your favorite pair of sneakers, your well-worn Gap turtleneck, and embrace something new, lovely, something different….someone that you don't know, someone who you are not related to, or someone who looks alone.  People would roll their eyes, and at times attempt to welcome the new or lonely, but we're human and we grab the old sweatshirt…it's familiar. 
Today, I served on the other side of the bird's eye view.  The most loving and kind people ever…that's who I worship with, and yet….I was very much alone today.  I wanted to run far and fast into my past.  I wanted my drummer, my bass player, my worship choir.  I wanted the familiar, the well-worn…the well known. 
Perhaps it comes from not being at the helm any longer.  Or maybe it comes from only being there a while and the newness of only seeing people for 2 hours on a Sunday morning.  Or maybe I felt it because Farmer Dean was not with me.  
But I learned something this morning.  If I look past people that make me feel comforted, happy, content, and I reach past the Gap turtleneck for something different on the shelf…..maybe it's not really that bad after all. 
Maybe Jesus, leaving His very best of the best, a place called Heaven, left the comforts of His favorite, His best, His happiest, His well-worn and well-known, and was born in a place that was different….awkward and uncomfortable.  Maybe….it was because it stretched Him, it challenged Him, and it was the best for the rest of us. 
So, next week, when I feel like moping and sulking because God moved me out of  WorshipLand to the Land of Best Life, and that now allows me to worship freely from the pew's viewpoint,  I will embrace the new, the lovely, the different.  Not just my own viewpoint, but those around me.  And I will look for that one soul there, that feels a bit misplaced….a bit awkward and uncomfortable.  A bit like me. 
And I will embrace and care, listen and encourage, and reach out for what is the unknown…..knowing that today, I am wearing that old black turtle neck….but tomorrow….I will be reaching for something different, something new, something lovely….okay…I'm going to make myself get out of the comfort zone.  What about you?