For a period of three years, I sat at a desk, overlooking a beautiful lake, while serving as a legal assistant.  Yes, yes, I know what you're thinking…. "What!  Where did that come from?"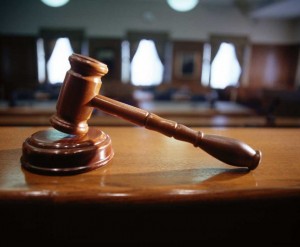 I had served for many years in the Land of Worship, and was at a total burn-out level.  I left the job and was chatting one day with my father-in-law's lawyer.  He said, "Come and work for me."  "I know nothing about law," I told him.   He said, "I'll teach you everything you need to know, I just need help."  He had left his big cities' practice, and off we began the journey together of new paths for each one of us. 
Those three years brought about much learning and growth in my heart and mind.  Although I continued to help my pastor part-time by serving as a Creative Consultant for the worship services at our church, I was working day in and day out at law. 
On the days where my lawyer-boss would have court, there was always extra excitement in the air.  I remember it, like it was yesterday.  I would go to the front closet of the office and get out his shoes to make sure they were polished.  His dress coat would be lint free.  His discovery would be organized and in his brief case.  All of the case's pertinent medical records would be copied, filed, organized and ready to go.  He would review his case, make sure he had everything, and I'd pray over him and out he'd head out the door to court. 
Sometimes the case would be over after a few days, and at other times, it would be quick and easy.  But I would always await the call that said, "The jury is in…..the verdict was….."  And for all of the years that I was there, my boss always received a settlement for his client….a judgment vote for our client. 
There was always work on what the jury would think, say, do, and how they would vote….what the outcome would be…..what the verdict would be. 
Judge….jury….facts…..cases…… 
Recently, I have had my own heart serving as the jury.  There have been numerous cases that are now building up inside my soul.  I have the evidence, I have the facts, and I know what is true to me from my perspective.
 My head is saying to walk the other way and to close the doors.  My heart is saying that the jury needs to be swayed towards forgiveness and forgetting.  And I am reminded of God's Word, as He is the main witness in my cases.  He says, "How can you say to your brother, 'Brother, let me take the speck out of your eye,' when you yourself fail to see the plank in your own eye? You hypocrite, first take the plank out of your eye, and then you will see clearly to remove the speck from your brother's eye."  Luke 6:42. 
Somehow today, I am reminded that collectively, as a courtroom, we have forgotten truths about judgment.  We believe that things are all about us.  We are forgetting about one another. 
The gossip to the friend next to you, the accusations without knowing truths, the bitter roots and spirits, the malice that is spread and hurt that is harbored, the cold shoulder or ignoring phone calls/emails,  is all continuing to permeate the very roots of our beings. 
Today I feel overwhelmed that I have allowed the judgment in my soul to foster.  And I am saddened that the "norm" for Christianity today, is that we look at our neighbors and say, "Let me think these things about you, and hide them from you.  Let me tell others how you've acted, and not come to you directly.  Let me write you coded messages and not talk directly to you…..because I am not forgiving you, I am harboring it. 
As believers, we have forgotten our need to repent ourselves, and then to reconcile.  I'm just as guilty of this, as I sit in the witness chair today, knowing that I have unresolved issues.  I just feel more convicted than normal, as I'm listening to person after person recite to me what's happening in their worlds. 
And as I look at Colossians 3:13 "Bear with each other and forgive whatever grievances you may have against one another. Forgive as the Lord forgave you." I am reminded of the most important thing about law….about God's law…. 
The jury is in on this case…and on every case 
..and when we confess….Not Guilty is the plea. 
For all of us……because Jesus died. 
Case closed.