As a former Director of Worship & Creative Arts, I will sometimes look at society and think….wow, we go through worship songs like  women's fashion changes each spring and fall.  Bold and beautiful songs, gentle and repentant, along with quiet and reflective all make up today's contemporary music.  And I love it!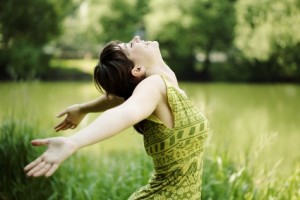 However, there are times when I think we're rifling through the songs so fast, that nothing is sticking.
During my growing up years, we lived high on a hill and to the left were acres of corn.  To the right, you could see a lovely park, and in front of us, neighbors, while behind us there stood a large nursing home. 
My mother worked for many years at that nursing home as a baker.  Because of her love for the elderly, my mother would not only create fun recipes that would remind them of foods from their past, but she would also bring in music.  That music was me! 
I think I was 14 when I first went down to their lunch hall and sat at their old piano and played hymns.  But here's what surprised me the most….no…..I mean shocked me.  It didn't matter if people were sleeping, dazed and confused, victims of strokes or other illnesses, when I played hymns, they paid attention.  Up would go their heads, and they would begin to sing.  No glorious words on a screen…no hymnbooks….just a recall on a memory that was failing them at much, but not at worshiping a God that created them. 
As I would play hymns like "How Great Thou Art," "A Mighty Fortress," "Amazing Grace," "Abide With Me," and "Day By Day," they would sing.  Some of them would recall several verses of the hymn.   And when I would stop, they would clamor for more.  As I would leave, the shouts from the back would ensue, and moaning or uncontrollable screaming would begin once again. 
This morning, as I awoke and looked out the window at the bright sunshine, my soul felt flooded with the goodness of God.  A God that loves us, beyond anything we could understand is more than we could ever hope for.  Paul tells us in Ephesians 3:17-19,  "And I pray that you, being rooted and established in love,  may have power, together with all the Lord's holy people, to grasp how wide and long and high and deep is the love of Christ,  and to know this love that surpasses knowledge —that you may be filled to the measure of all the fullness of God."
We know that His love is so great for us, that we can't really comprehend it.  And as I thought of this great love for us, I began to sing the worship chorus that was popular about 20 years ago:  "And I stand, I stand in awe of You.  I stand, I stand in awe of you.  Holy God, to whom all praise is due, I stand in awe of You."
Today, I feel like I too, am one of the victims of time as it is taking over and beginning to change my body and mind.  I don't always remember everything, and I certainly have moments of groaning and moaning outloud! 
But this one thing today is certain….I remember the words to the song that is imprinted in my head from many years ago.  It's a song declaring truths about who God is and how my heart should always remain humble at His grace….His mercy…and His never-ending love.