An Unsure Path
Click the button & turn up your speakers to hear the Best Life Thoughts, from Founder & Executive Director, Kathy A. Weckwerth, as heard on Spirit 92.9 fm.
Hi, this is Kathy Weckwerth from Best Life Ministries.  Here are some thoughts for living your best life…today….           
At times, each one of us is faced with a turn in the road.  We're unsure which direction to take and we feel afraid.  Maybe that's a place where you've been at recently, or perhaps you're there right now.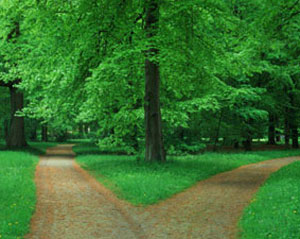 Psalm 119:33 says  "God, teach me lessons for living so I can stay the course.
Give me insight so I can do what you tell me— my whole life one long, obedient response.
Guide me down the road of your commandments …"   
When we are uncertain about what decision to make, which turn to take, and what to do, what a comfort it is for each one of us to know that Jesus  is walking this journey right next to us.  And when we seek His Word, and seek Him in prayer…we'll find the answers, and we'll know what to do! 
For more info log onto bestlifeministries.com  It's never too late to make changes, start today, start living your best life.