My daughter went through a recent experience that brought up the topic of prayer.  "If I would have prayed harder, would it have mattered?"  she asked me.  "Or maybe it was an attack from the enemy," she said.  "What did I do wrong, Mom?  Why didn't God answer my prayer.  Do my prayers even matter?"  she questioned me.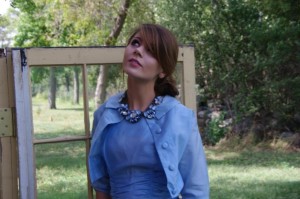 Here's what happened.  My extremely talented child graduated from a local university.  I'm not just saying that she is talented because I'm her mom, I'm just stating facts.  The kid can sit down and draw a picture of you that looks like a photo of you.  She has an innate ability to put colors together, outfits together, clay together, and paints on a canvas like no other person I've met. 
She loves teaching little children how to create art.  I still remember the day that she was four and sat at our kitchen table.  She had every marker in the house sprawled out across the table, along with crayons of all shapes, sizes, and colors, a couple of rolls of tape, glue, sparkly glitter, and tons of paper.  She spent hours crafting and creating. 
By the time that my daughter reached her junior high days, she would create the most lovely gingerbread houses you could fathom.  I knew from the moment that I saw her at that table as a small child; she was created to do this job, the job of teaching art to others. 
Recently, Jenessa was finishing out her last year at the college and had a short period of student teaching.  She told us about a little girl who was saddened that Jenessa would be leaving and asked Jenessa to walk her to the little girl's family
truck.  Jenessa explained it to me like this … "She hugged me a handful of times and as her bright blonde ponytail disappeared in a truck, I was proud to be a teacher in her eyes. I was a teacher at Hancock school and a teacher I will always be. "
My child graduated now, and has applied for several jobs, always having good interviews, but never being hired.  This past week, Jenessa applied for a great job in the Twin Cities area.  She was excited because, alas, it was her treasured age group … k-2nd grade.  We prayed together.  I asked every friend I have who prays, to join us in prayer. She had her interview and felt like this was it, the perfect job.  Until the call came … they hired someone else.  Devastated, she began to ask me …why? 
Here's what I know and believe about prayer.  If we slap up a hap hazard attitude that says, "Whatever …" why bother praying?  If we persist and go before God in faith, (Jeremiah 29:13 "You will seek Me and find Me, when you seek Me with all your heart.") He is pleased and hears our prayers.
But why doesn't He answer all of them?  Here's what I know.  Proverbs 19:21 states, "Many are the plans in a person's heart, but it is the LORD's purpose that prevails."   In other words, when God tells us that (Jeremiah 29:11) He knows the plans He has …and they are good … why are we so doggone mad when we don't get our way? 
You don't have to worry about whether or not you prayed long enough and hard enough, you just need to pray.  If you think, "well, why should I pray if God will just do what He will do?"  Because of these 3 things: 
Prayer develops faith (we see God answer and it grow our faith in Him).
Prayer fosters our relationship with God (the more we talk with God, the more we focus on Him, the more we will become like Him.)
 Prayer is a testimony to others.  (when people see that we have faith in God, and we offer to pray for them, the doors are open to them to our faith.) 
Why doesn't God answer a certain prayer?  It wasn't for you.  It wasn't God's best for you right now.  We can't see the whole picture; we only see a small corner piece.  He sees our future and knows all of the pieces to the picture.  He has a plan.  Don't fight Him.  Ease into Him. 
I hugged Jenessa.  I know it was hard to not get that job.  But I believe.  I believe that God has something that is perfect for her, and that wasn't it.  I believe that God will answer her heart's cry, to teach little children, because He put that desire in her heart.  I believe for Jenessa.  And I will pray, because I believe that when Paul tells us in I Thess. 5:17 to "never stop praying," I'll take that seriously.
 God answers prayers.  He may not give you exactly what you think you want, right when you think you want it, but I know … He answers prayers.