This morning, I opened the curtains to let the winter sun blaze through the living room windows.  I have poured myself a glass of ice tea, and let the lemon slice float to the top.  And yet, I'm having that nagging in the back of my brain.  I wonder if men admit to it.  I know my sweet Farmer Dean will….but I'm not sure about others.  It's that after Christmas blah feeling, because of overcast days and 7 below weather, and short daylight, I feel a gentle sadness that engulfs me.  It's not unusual, and studies show it is the natural human emotion to feel.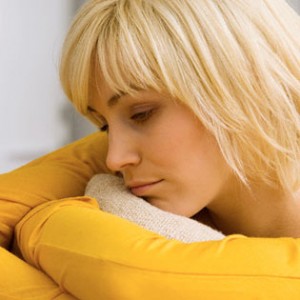 My little Chihuahua, Ben, has packed his sweaters and moved to Kansas with middle daughter, because we felt that 29 below was just a tad too cold, when 64 degrees seemed a bit better for little dogs without fur.  That's no doubt adding into the feelings of an overly quiet house this morning. 
Bible studies have been on break for a few weeks, the work at the church has slowed down and there are a few days until a conference. 
It all leads to that feeling of the blues. I call it "The Winter Blahs." Have you had them?  Do you suffer from them? 
My daddy was a college professor and a very wise counsel.  I served for years as a Director of Worship & Creative Arts, and right about January 15th,  I'd call him up and do a little after- the- Christmas -rush-fussing.  He'd tell me the same steps every year….it's a wonder he just didn't lose his patience…..but he never did. 
Here's Dad's Best Steps to Fighting the Winter Blahs:
Mix it Up:

  If you drive the same way, drive a different route.  If you always wear that same sweater or coat, change it up.  If you are a coffee drinker, go get a hot tea. Do something different because the "ruts of life" (what you always do) is what helps foster depression.
      2.    Go Visit a Friend or Relative for the Weekend:  You don't have to pay for an expensive trip, just go see your sister or a family member or friend.  I just got back from a 9 hour drive to see my mom and middle child.  It was 64 degrees and I felt like I was in Florida.  Daddy always said that getting out of your natural surroundings gives a person a psychological boost, and helps you to feel refreshed.
      3.  Get Rest:  You've probably been running on empty, like I have, and now is the time to actually go to bed and get 8-9 hours of sleep.
      4. Eat Good Foods:  There are times when we just need to take good care of ourselves.  The blahs are just that perfect time to do so.  You are the only one that really knows what you love.  If it's pizza with olives, go for it.  If you feel like a bowl of oatmeal for supper…do it!  Dad would tell us, "everything in moderation," but it's time to pull out the ginger snaps at my house.
       5.Find Encouragement:  I am a musician.  I find great comfort in good music.  But I often get tired of the same music over and over.  When I start heading into January, I begin a fun process of searching for new songs and things that will encourage me.  Listen to your favorite Christian station; check out Pandora Radio (you can set a station to your specific style, for free.  I have mine set to Dean Martin and Frank Sinatra).  I also find great encouragement from reading and just went to the library for some good books.
          6. Look Outward:  My dad says we often feel blue due to time of year and cold weather (thanks Minnesota!).  If we try to focus outward on others, it makes it easier to fill our minds with others (which scripture commands when God says to love our neighbor as ourselves).  Go play the piano at the nursing home, drop off a hot meal for a family, call your pastor and encourage him, or bake a batch of cookies for a friend whose feeling blue.
         7.  Invite Some Friends Over:  Sometimes just having some tacos and a few friends over helps.   Getting together with other people, when it's bitterly cold or overcast helps make the day better!
         8.  Read Scripture:  Some of the best scripture to read when you're feeling blue is something from the book of Psalms.  King David suffered frequently from depression and discouragement.  His writings take us from the depths of despair, to mountain tops of praise.  But it's a comfort to know that even a man who God says was after "God's own heart" and had a big job as a king, felt depressed.
           9.  Find the Project:  You know that project you've been meaning to do, but when it's warmer you work in the garden or go to the lake, so it gets set aside?  Well, now's the time to drag it out.  Work a little bit at a time.  Mix things up (see #1) and do something different.  Pull out those pictures and get them organized!  Learn to bake bread.  Whatever it is you've been meaning to do!
           10.Vitamin D:  Doctors tell us that Vitamin D many folks, is a miracle worker.  In our everyday diets, we don't always get enough of this nutrient.  It is a natural means that gives us a boost (so do chocolate and coffee!) 
Sometimes it just takes a bit to walk through it.  Since many of my friends feel the same way, we'll meet and watch a movie or sit by the fire at Caribou and chat.  I think recognizing that it's normal in the winter months, embracing prayer and your Bible, and the fact that God loves you beyond comprehension, plus, adding in a few of these helpful tips, will encourage you through these next 6-8 weeks of winter blahs. 
Meanwhile, I've finished my ice tea and I am going to peruse the Pandora station, brew a pot of coffee, and bring out the ginger snaps. 
Here's to a fabulous day with God….in the middle of winter.