A few weeks ago, I had a deadline for my newspaper column, and pulled out my laptop to finish what I had already started writing. I had done a lot of research, interviewed a darling grandma and grandpa, and was looking forward to getting the task off the proverbial "to do" list.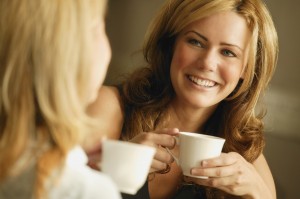 But as I opened up the computer, I was horrified as I tried to retrieve the file, and realized it was nowhere to be found. The computer had shut down, I remembered now, and I couldn't find my work. My heart sank to the floor.
I did what any good mother of twenty-something kids would do and I called my daughter, Lexi.  She assured me that I would be fine as long as I had remembered to back up everything up on my hard drive. "Oh yeah, how does that work again?" I asked. 
"MOM! I gave you the external hard drive so you could save your work and never have this problem. You just have to back it up, then you can retrieve it at anytime when you need it, and it will never be lost."
I hung up the phone, dialed the grandma and grandpa's phone number and said, "Guess what! I'm coming over again to chat!" They were thrilled but I learned my lesson. Back up the hard drive!
I began to think about the meaning of the word encouragement and how hard it is to find in the inner workings of the hard drive of our lives.
Webster's Dictionary says that the word encourage means "support that gives someone hope or confidence, or to motivate somebody to take a course of action, to assist something to occur or increase."
Hebrews 3:13 says we are to encourage one another daily. It doesn't say, once in a lifetime, or just when you feel like it, or when someone has done something really spectacular. No … it says day after day.
If in fact, our responsibility is to encourage, then we need to be doing just that. We must be different. We can't fall into the same pitfall of this old world. And that pit fall is the amazing and incredible ability to shut down, just like my laptop did, and not have any memory of the good things of this life … of the life that God has given to us. It's the cold, cool turn off that shuts down and doesn't share anything with anyone.
You see on the hard drive of who we are….our hearts, our spirits, our personalities, God has uniquely crafted this thing called our soul. When people believe in us, encourage us, spur us on to do good things, we are better people. We do greater things for God. We're happier. We believe deeper…we reach higher. God has backed up our hard drive with His words telling us that He loves us, believes in us, and wants the best for us. He says in John 10:10 "I came to give you real and eternal life. More and better life than you have ever hoped for or dreamed of." He says in I Peter 5:7 "Casting all your care on Him for He cares for you." He loves us. He wants His best for us. Now we in turn need to do that for others. 
Sometimes we don't want to encourage because we think encouragement makes us look less or incompetent.  Jealousy holds us back from complimenting someone else's good work or blessings.  What a sad thing!  
Or at times we don't want to share encouragement because we're worried people will become prideful.  That's up to God and up to them.  Our job is what God has mandated in scripture, and that is to encourage one another daily.
John C. Maxwell, one of my favorite authors, quotes in his book entitled, Encouragement Changes Everything, these words from Reggie Jackson: "I'll tell you what makes a great manager, a great manager has a knack for making ballplayers think they are better than they are. He forces you to have a good opinion of yourself. He lets you know he believes in you. He makes you get more out of yourself. And once you learn how good you really are, you never settle for playing anything less than your very best."
I have seen over the years how many people get turned around, even on the path they were walking, by someone simply believing in them and who they are. And I have seen people torn to shreds over simple words spoken into them day after day. The value of simple, positive, reinforcement is so powerful … just as powerful are the words that are meant to harm and tear down.
Here's the real truth, soak it into your brain, When we encourage people … they become better … but when we encourage others … we become better people. The focus is off of ourselves and onto others.
We become used of God when we invest in other people and back up encouragement on the hard drive of their soul, telling them good things about who they are and what they're doing. And we have the opportunity to bless and be blessed. What a glorious thing!
Go ahead, take a moment to do what's important: encourage someone today.  Take some time today to build into someone and encourage their spirit. It takes a few moments with a few simple words to create a simple back up on the hard drive of their life.