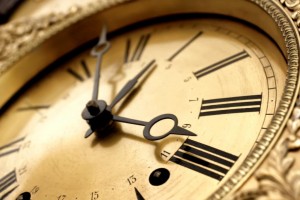 Every once and a while, Facebook and my computer don't work well together.  I logged into my account yesterday, and my complete history had vanished.  The only thing on my page was the question, "How are you doing, Kathy?"  
If you're not familiar with Facebook, it's a rolling page of all of your events and things posted to your friends from all the years you've been part of the process.  My history goes back to 2010. 
All of a sudden, there was nothing on my page.  I felt panic.  I felt anxious. I didn't know what to do. 
And it hit me……what if my "real" past was literally erased? 
I pushed back my chair, walked to the living room sofa and sat down.  I looked deep into the woods outside the windows, and contemplated why I felt so anxious that some of the memories of my last two years were gone.  Why did it matter?  What would it be like if my past was literally gone…wiped out on the screen of my life? 
Sometimes I think I'd like that.  Some of the sad parts would be omitted.  Some hurts, betrayals, unkind words, arguments, accidents, terrifying events, and deaths.  They would no longer be remembered, and instead, would be forgotten, forever lost in the blur of time and space. 
But along with those ugly, awful truths lay the beautiful things of life.  The births, the friendships, the emotional highs, the celebratory days of life…like the birth of my children, weddings, graduations, new jobs, wonderful worship, days of healing and hope, days of prayers  answered, days of happiness and health…..what then? 
What if along with all of the bad being erased, all of the good days were gone forever and there was just a blank screen in my mind and heart? 
Here's what I know now:  I know that life isn't just the fabulous and fantastic.  It's not just the days of comfort and joy, but life also brings the days of sorrow and shame, hardships and trials, hurts and unhappiness. 
But there's something in those days of pain that brings an important piece to life.  You see each day that brings the sad things….the pain, suffering, challenges and sorrows…each bad day will also bring an appreciation for the good days, the days of smiles and sentiment, as well as the things that deepen our faith, stretch our maturity, and make our hearts tender for others. 
Along with every bad moment, there are lessons learned, growth and maturity to experience, and painstaking measures that God has often revealed to me, that make me more and more aware that I am never in this alone.  He is with me. 
So, side by side they sit typed on the pages of my days…the good….the bad….the happy…the terrible….the terrific.  And each day continues to make up the story of my life….of who I am, who I've been, and who I am to become. 
If we erase days where bad things took place, we erase days where God's grace was supplied, His love was poured out, and His purpose and plans for us continue to prevail. 
If we erase days where it was just good, well, honestly, those were great days, where we seem to grow a lot more, during the hard times when God must be relied upon each second. 
The benefit of living life means embracing each day.  And if I'm embracing the good and the bad, right alongside of one another, I am trusting that the Almighty God, who is the giver of Life, will once again, meet me wherever I'm at, in whatever place I am standing….be it great and fabulous, or dismal and depressing. 
My Facebook page is now up and running again, and with it my past has returned.  I take a deep breath now, realizing that