Saving Mr. Banks
Review By: Rob Proper-Weiss
Rating: PG-13         Run Time: 2 hours, 6 minutes
Saving Mr. Banks is a story filled with lessons such as keeping promises and understanding and coping with the past. Furthermore, it is a must see for any Mary Poppins fan. 
While initially Saving Mr. Banks may sound like the story of how the movie Mary Poppins was made, there is much more to it than a behind-the-scenes feature. While it does give some interesting insight to how the Mary Poppins movie came together, this is far from the basis of the movie.   
We meet P.L. Travers (played by Emma Thompson), the creator of the beloved Mary Poppins in financial distress and therefore reluctantly willing to meet with Walt Disney (played by Tom Hanks) after twenty years of Disney's attempts to bring the character to the silver screen as a promise to his daughters.
 Travers grudgingly agrees to allow Disney to write a screenplay as long as she has the final say.  The writing process which Travers detested was quirky and immensely entertaining.  Additionally, it is interesting to see how beloved songs such as "Supercalifragilisticexpialidocious" and "Let's Go Fly A Kite" were developed with the Sherman Brothers. Travers also cultivates an unexpected friendship with her limo driver (played by Paul Giamatti) and through this relationship, you can see her true character reveal itself. 
Throughout the film we learn a great deal about Travers through flashbacks of her childhood and through these flash backs we meet the real Mary Poppins. We also see how a person can come to peace with and even honor a difficult past.
While the run time is just over two hours, the movie moves at a good pace, blending thought provoking drama and laugh aloud humor. I recommend seeing it, but it may not be appropriate for younger children. The movie is rated PG-13, for some darker subject matter, such as alcohol abuse and depression. 
Bottom Line: This movie was great! The entire cast does an excellent job of becoming the characters and drawing you into the movie. Even the secondary characters are a great complement to the movie, which makes it easy to get lost in the time and story. Moreover, you can walk away from the movie having learned from P.L. Travers mistakes of holding on to the past and not letting negative things from our past define who we are … or what we do.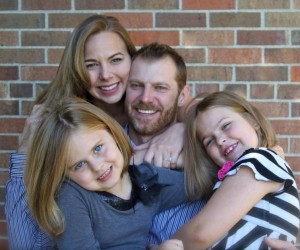 (New Movie and Book Critic for BLM, Rob Proper-Weiss)