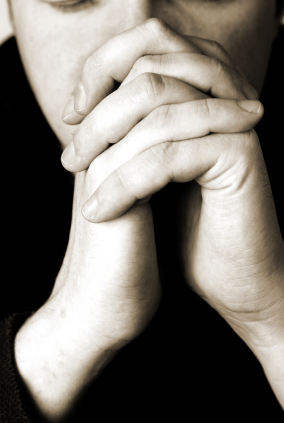 The phone rang and I picked it up saying, "Hello?"
On the other end was a dear friend sobbing, crying, barely uttering words.
I said, "Slow down, deep breath, and start from the beginning.  Don't miss any details."
I learned that line from Good Friend, Carolyn, years ago, and have used it ever since.
My friend began to recite details of some hard times she was going through.  Health issues, financial burdens, and a rocky relationship with her child were at the top of the list.  She was struggling.
As I listened, I quietly prayed and asked God for help on what to say, how to respond, and how to comfort.
When people are grieving and in a difficult spot, they need the following:
Grace (no judgment)
Listening Ears (no talking, just listening)
Comfort (gentle words and kindness)
Prayer (literally, pray with that person at the end of the conversation)
There is a trend happening today, and it's not a good one.  We are too busy with ourselves.  We are busy with our jobs, our children, our houses, our cooking, our photos, phones, and recreation.  And the trend is that we just don't care.
This past week, in a state of desperate need, I connected with several friends, none of which responded to my text messages, emails, phone calls, or facebook.  It sunk in that I must do a better job encouraging, praying, and listening, because I think it's a pattern that's slowly taking over our society.
When people are in need, our job is to RESPOND!  Our job is to be like Christ and RESPOND!  No matter what the need is, be it, sickness, loss of job, trouble with marriage or family, or whatever.
R-Reply quickly
E-Encourage
S-Serve
P-Pray
O-Offer help
N-Never judge
D-Deliver respect 
Is someone waiting on you today?  Is there someone in your life who gave a quiet, desperate plea for help and now they don't know how to get a hold of you because you're not responding?
Ignoring others is unkind and can seem selfish, even when we don't mean it to be.  We have every opportunity today to help others via internet, iphones, text messages, facebook, and even facetiming others.
Grief is something we all go through on a continual basis.  It's part of living on Planet Earth.  It's time to step up to bat, put down our water skis, our easy bake ovens, and get to the bottom of the needs of others.
Take a moment right now to call, email, text someone who is hurting.  Grief is never a good thing, but it can be a time where you can make it a God-thing. 
Colossians 3:15 "And let the peace of Christ rule in your hearts, to which indeed you were called in one body. And be thankful."