By:  Kathy A. Weckwerth~The day began as any normal day and the hours flew by quickly.  Alexis (my oldest daughter) threw her camera, snacks, and laptop into the backseat, while I grabbed my camera and iced tea.  We were ready to meet my new granddaughter, Cordelia, who arrived on Friday and was now ready to meet the infamous, "Papa Dean," her grandpa.  Her cousin, Jonah,(4 years old) lives and breathes combines, trucks, farms, and Papa Dean.  Noah, isn't so sure (he's only 7 months), but we wondered how Cordie would like him.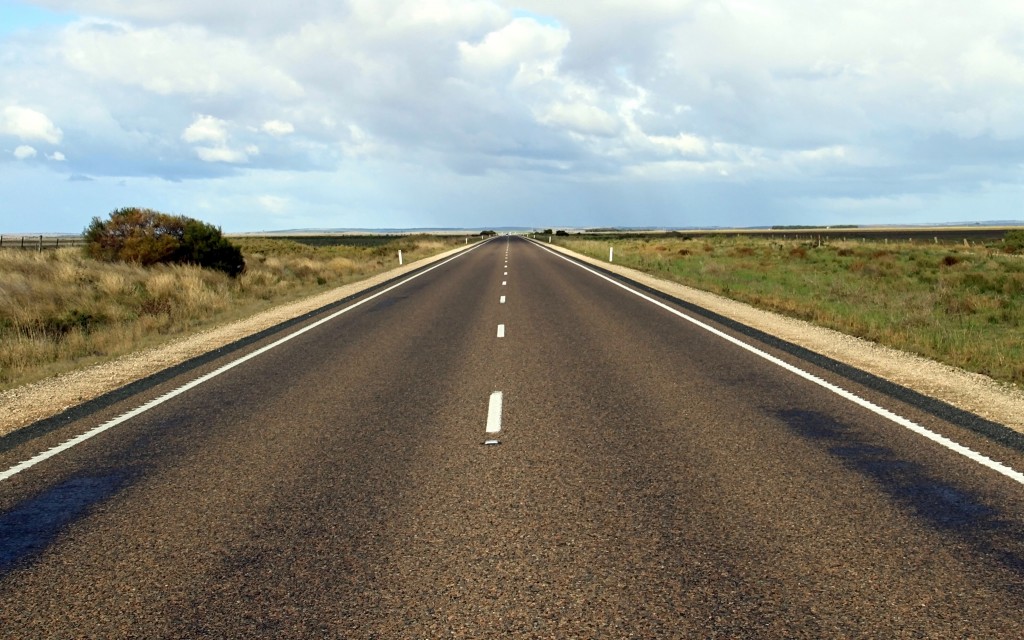 As we headed to town to pick up Papa Dean from his work, I noticed that awful thing that happens when you're in a hurry, when you're excited to get somewhere, and when you have no desire to stop … I was out of gas. 
A quick stop at the gas station and we were off to pick up Papa Dean.  
Traveling along, chatting about this and that, we were one hour into our two hour trek when suddenly the car jerked fiercely and the power quit … just like that! I was driving at the time and carefully made my way to the side of the road.  
The one thing I was sure of was that it was very chilly!  I dialed the phone, Dean dialed his and Alexis dialed hers.  We waited and waited while State Farm insurance tried to determine if they could help us since they were in AZ.  Alexis told us (per the State Farm commercial) that Jake could not help us.  Papa Dean said, "Well, he's hideous, remember." 
Next, we turned to the proud new father of Cordelia for help. We called and said, "Please can you come and get us?"  Peter showed up just as we were thinking that we were freezing to death.  The three of us piled into Peter's car, only Peter said, "I can't run my car at all to keep us warm because I'm out of gas."  
We shivered and shook as we waited for the tow truck.  I called our sweet friend, Kathleen, and she arrived promptly after she said, "I'm sorry, I have to stop for gas first."  
The four of us piled into Kathleen's car and waited for the tow truck.  He probably had to stop for gas. 
Peter and Papa left to see the baby, while the three of us girls continued to wait for the tow truck.  The men were starving and you know how men can be when they need food … I happily said, "Get out." 
Next, the local police officer arrived on the scene and offered to wait with us until the tow truck arrived.  Poor guy, I thanked him profusely, only to realize that he was so shocked for receiving a thank you, he was speechless.  I bet no one really thanks him for their ticket.  
The phone rang and Alexis told us it was State Farm, telling us, "It's Jake from State Farm."  (see the commercial as it's funny).  State Farm was too late and triple A came to the rescue. 
The tow truck arrived, the police left, we followed him to the gas station next to the DQ, and drove through for a big burger to help attack the stress and and acquired a six pack of buster bars for the road. 
We then arrived at the hospital in time to see Cordelia dressed in the outfit I gave her and Papa Dean holding her.  That was a lovely vision for this grandma! 
After some serious cuddling with the baby, we piled into Kathleen's car and headed to meet Uncle Gary, one hour away, at … the gas station. 
This is now the fourth car we've transferred to, but you can't say it's a car since it's a truck.  
After one hour of traveling, we pushed past the garage door, threw open the DQ bag and devoured a buster bar.  It didn't matter that it was 1:00 a.m. 
Tummies full, jammies on, Dean and I covered with the warm blankets, as I told him that I would need to drive the red car the next morning to help my daughter leave the hospital and head for her own home.  
Dean replied in his strong steady voice, "Sure, you can use it, but it doesn't have any gas."
 Ugh.