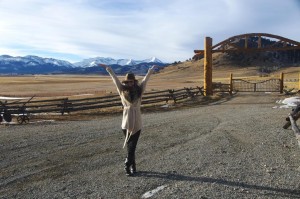 By Kathy A. Weckwerth. There have been times in my life when I've felt fairly confident in what I'm doing, how God is using me, and what I'm accomplishing.  And then it hits … some experience that makes me feel like I'm totally inept.  Can you relate?
I realized that I was uncomfortable, unsure, and insecure when I was operating out of my comfort zone, and  that made me realize something very simple about myself …  If I am too entrenched in what I do, I become complacent with who I am.
I was thinking all along that everything I was, all that encompassed my entire being, was what I knew how to do best.  Forty-nine steps back and I realized I had taken my place of residency up in the old "this is who I am and what I do," line of thinking.  I forgot that who I really am is this … simply a Child of God.
Is it so bad,so boring, to just be God's child?  Can we accept that and not have to spin around, dance, and prove to the world that we are valuable?
Can we begin to see ourselves as God sees us?  He created us to bring glory to Himself.  He loves us exactly the way we are … blemishes, wrinkles, gray hairs, stuttering stanzas, stupid comments, and with all of our flaws.
But He also rejoices in the great things about us!  The fact that we love deeply, or we play the piano well, or we take a good picture of that waterfall, or bake a mean brownie, or comfort when someone's loss is deep, or mow a yard when someone's leg is broken.
When we start thinking that our value comes from our jobs, or our families, our finances, our friends, or people's opinions of us, I believe that's when God comes in to remind us that this is just not the truth.
Sometimes, that reminder can take the form of changing jobs, losing our finances, failing health, or
whatever it takes for God to remind us that our value comes from the center, the core of who HE is, not who WE are.
And so, after years of struggling and wondering what can I do to get that person to like me, or how can I prove that I'm good at this or that, I finally am settling into the front seat of my own car on this journey of life.  And as I settle in, I realize, all that's really important is that I'm putting Christ first in whatever I do, and that He alone and His opinion of us, is all that's important.
Wow, isn't it just amazing that His opinion, the only one that matters is this … He sent His Son to die for us, that's how much He believes in you and me.
"Now God has us where he wants us, with all the time in this world and the next to shower grace and kindness upon us in Christ Jesus. Saving is all his idea, and all his work. All we do is trust him enough to let him do it. It's God's gift from start to finish! We don't play the major role. If we did, we'd probably go around bragging that we'd done the whole thing! No, we neither make nor save ourselves. God does both the making and saving. He creates each of us by Christ Jesus to join him in the work he does, the good work he has gotten ready for us to do, work we had better be doing." Eph. 2:7-10 The Message Bible