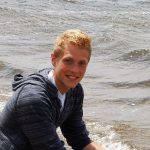 This is an easy to make version of the popular creamy dessert made with tart, aromatic Key limes. Key lime pie filling is the perfect balance of tangy and sweet. For simplicity use a purchased graham cracker crust.
Ingredients:
1 prepared and cooled pie crust (preferably graham cracker crust)
1 pint heavy whipping cream (2 cups)
1 can sweetened condensed milk (14 ounces)
¼ – ½ cup key lime juice (depending on how tart you like your pie)
1 ¼ tsp key lime zest (finely shredded lime peel)
¼ cup powdered sugar
Directions:
Whip a 1/2 pint (1 cup) of the heavy whipping cream until soft peaks form.
In a separate bowl, combine the sweetened condensed milk, key lime juice, and key lime zest.
Gently fold the whipped cream into the lime mixture, and spread into the bottom of the prepared crust.
Freeze for approximately 3 hours.
Just before serving the pie, whip the remaining whipping cream with the powdered sugar and spread over the frozen filling.
Tips: You may want to let the frozen filling sit at room temperate for about 10 minutes before topping it with the additional whipped cream. May pipe cream decoratively onto the pie and garnish with lime slices. Enjoy!