Welcome to Best Life Ministries

Best Life Ministries is a nonprofit motivational ministry located near Benson, Minnesota. Founded in 2008, our purpose is to create help, hope and healing by bringing the knowledge of Christ to the hearts and minds of people everywhere.
Why Should You Partner With Us? At Best Life Ministries, our desire is to lift up and redirect your heart and mind, so you focus on the Savior, who meets our needs, gives us hope, and encourages us to walk out the Best Life we can. We speak to women and men at conferences and events, delivering an inspiring message of help, hope, and healing. You will hear us share tears and laughter from our personal journeys, teach from scripture what it means to walk out your best life, encourage through worship and the message that we should not settle for living the everyday mundane life; but, instead, should strive with God's help to live the life promised in John 10:10 … a better life …our best life.
Upcoming Events
Want to become your best? This year's topic will help you change and grow to live out YOUR BEST life. 2019 Conference Ready, Set, Grow!
About Us
Claim the life that Christ has promised in John 10:10: "I came so they can have real and eternal life, more and better life than they ever dreamed of."
Meet Our Staff
With a desire to encourage others, and a love for leading people closer to God, we deliver inspirational and motivational events that help people in their everyday walk.
"The day was great with personal stories, applied scriptural truths, along with direction for our daily lives.  Speakers were very real and applicable.  Everything connected so well from worship, to speakers, to the fellowship.  I highly recommend Best Life Ministries!"
Sara from Eden Prairie, MN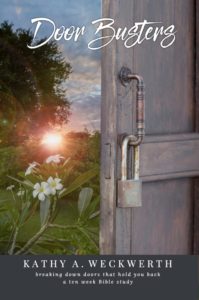 Hear about Kathy Weckwerth's latest book, Door Busters!
"I suggest you look up Kathy Weckwerth and read or listen to some of her motivational speeches/podcasts. She will encourage you to embrace His ideas and follow His direction for your best life. I've taken some of her advice and loved reading her book. She gives me such insight to what I'm going through and the ideas she talks about gets me thinking about life's journey. "
Amy from the Twin Cities