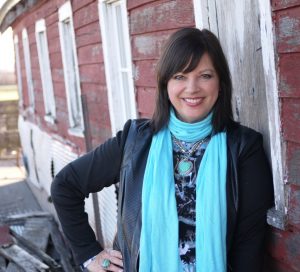 Kathy Weckwerth
Founder and Executive Director of Best Life Ministries
Kathy Weckwerth is the Founder and Executive Director of Best Life Ministries, author, speaker, blogger, newspaper columnist and radio host. She has served in church leadership for the past thirty years in worship and women's ministries. After an attack on her daughter, Kathy founded the ministry for women called Best Life.
For nine years, her team has traveled throughout the Midwest to local churches, delivering motivational and inspirational conferences. Kathy is an author of five books and has a column called "Then and Now" in the local newspaper, as well as a radio show called YOUR BEST With Kathy Weckwerth.  (podcast available at ITunes, Stitcher, and SoundCloud).
Kathy is married to the wonderful, "Farmer Dean" and has three grown children and three grandchildren. She is happiest when she is with her team delivering the message of hope to women  or at home on the farm.
When Kathy is speaking to women's conferences, organizations or churches, she delivers an inspiring message of help, hope, and healing. Whether she shares from her personal journey in how she walked out of a victim mentality, or teaches from scripture what it means to walk out your best life, Kathy shares with her audience the message that women should not settle for living the everyday mundane life, but instead should strive with God's help to live the life promised in John 10:10 … a better life … their best life.
For more information about booking Kathy for your next event please call (320) 316-3338 or email [email protected]
Rev. Ralph Gustafson
Vice President for Constituent Relations
Bethel University, St. Paul MN
"Kathy is a very talented, creative, and energetic woman with a passion for Jesus Christ and His Church. She cares deeply about women and is keenly interested in helping them realize their full potential in Jesus Christ."
Dr. Frank Riley, Senior Pastor
River47 Evangelical Covenant Church, Orange CA
"Winsome, Funny, Caring and Deep. Women find themselves constantly encouraged when in Kathy's presence."